FDC party National Chairman, Wasswa Birigwa, has said the Forum for Democratic Change is now ready to work with Kyadondo East MP Robert Kyagulanyi, aka Bobi Wine, given that the legislator has embraced 'defiance' as a weapon in the struggle to uproot President Museveni and his NRM regime.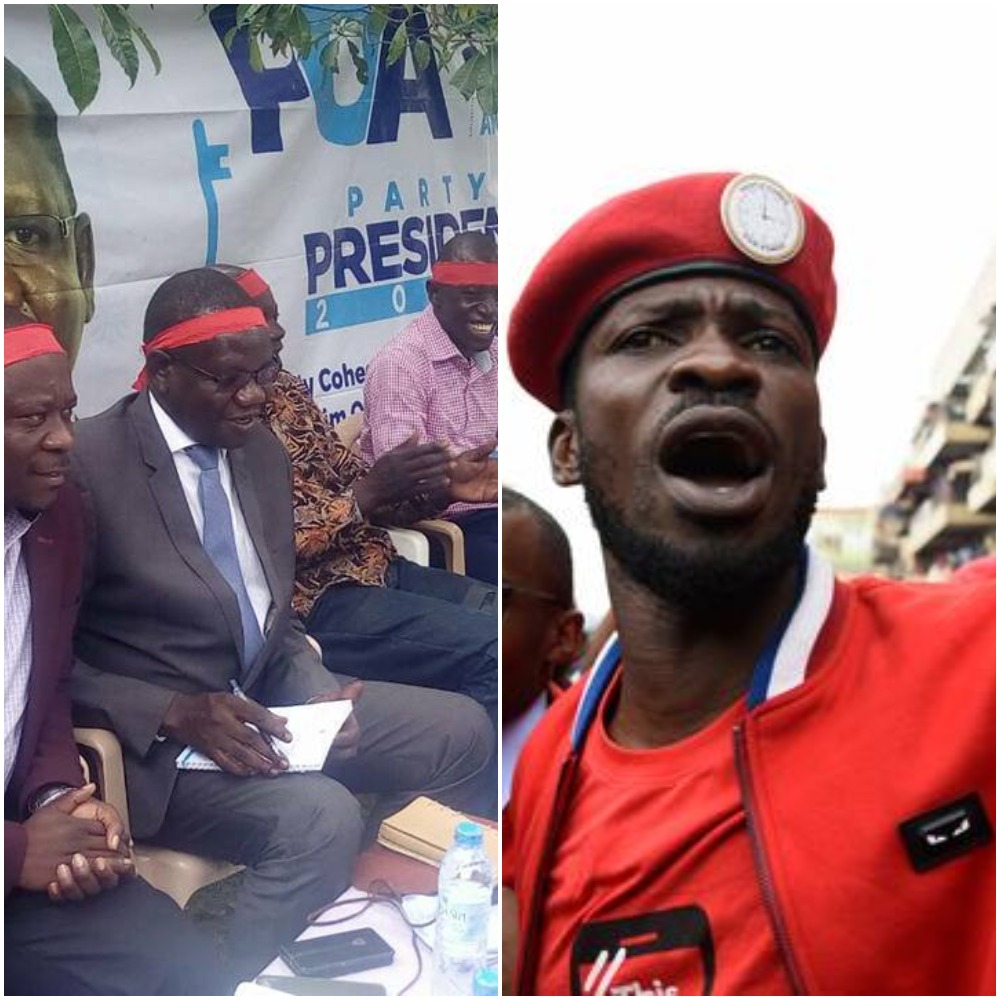 "We now have a meeting point with Hon. Bobi Wine, because he has realized that the NRM regime can't go except the people push it out by force. He has joined us in using defiance to fail and uproot this regime, which won't go through elections because they always rig them, and now we are ready to work with him." Mr. Birigwa said today.
"We are working behind the scenes to sit down with Hon. Kyagulanyi and come up with a way we can work together. We also call upon all Ugandans to join him and work with him as they work with FDC, to liberate this country from the hands of NRM," Mr. Birigwa added.
The FDC party president also said that they will see how to work with Bobi Wine regarding who to lead the country in 2021, because –Mr. Birigwa reckons– then FDC will be in power and in charge of the Electoral Commission.