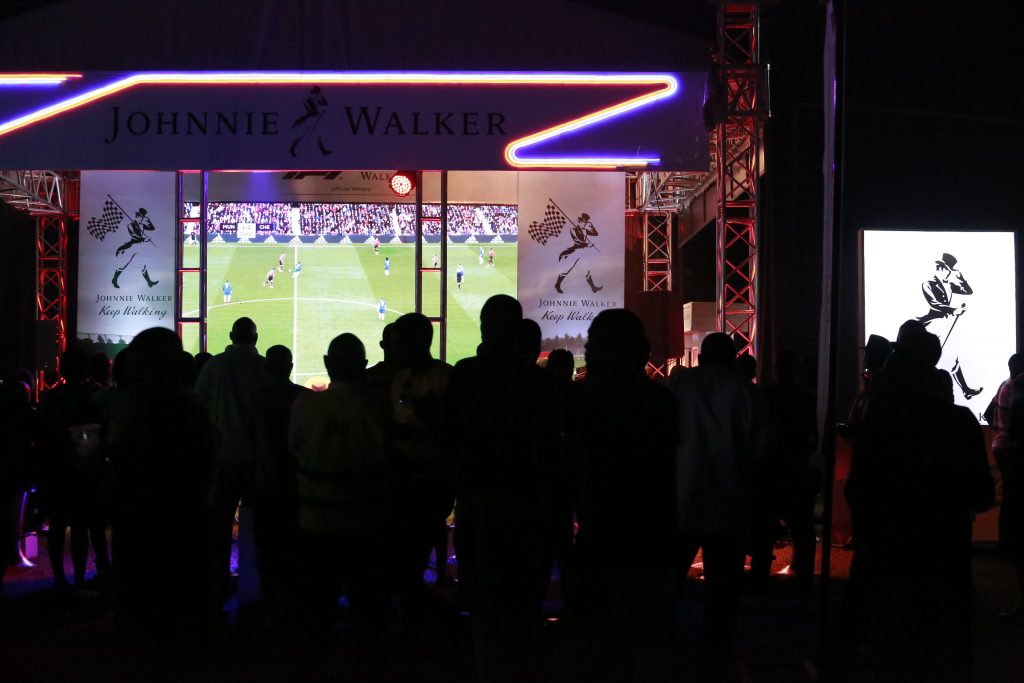 It was not business as usual last night at Blankets & Wine as Formula 1 and the Premiership stole all the "limelight" from city slay queens who are the usual source of attention at the picnic style event that takes place throughout the year at the Lugogo Cricket Oval.
At first glance, the crowds were sprinkled all around the venue, strolling and taking sun-kissed pictures until attention was turned to the Johnnie Walker tent with eyes glued to the screen as fans watched Formula 1 and later a Premiership match between Manchester United and Chelsea.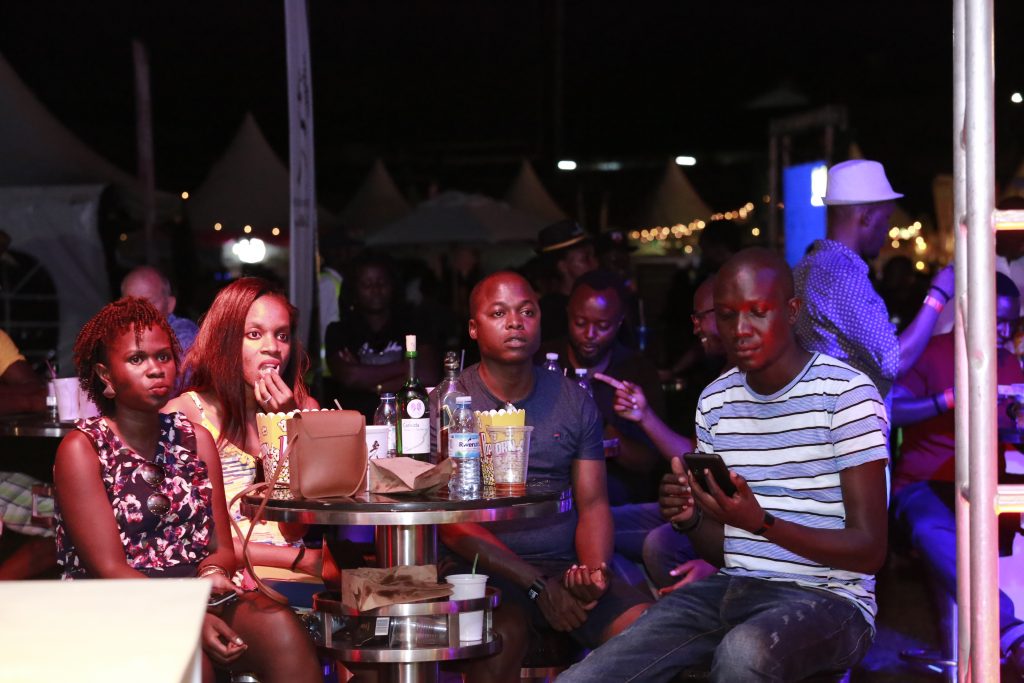 The Johnnie Walker tent was a hive of action as fans of Formula 1 were treated to a live feed of the Azerbaijan Formula 1 race and a match between Manchester United and Chelsea that had revelers glued to their seats with just echoes of cheers and grumbles resounding throughout the tent.
"We wanted to do something different this time around get the guys out and I am more than happy that we managed to lure them out" said Roger Agamba International Spirits Brand Manager, UBL.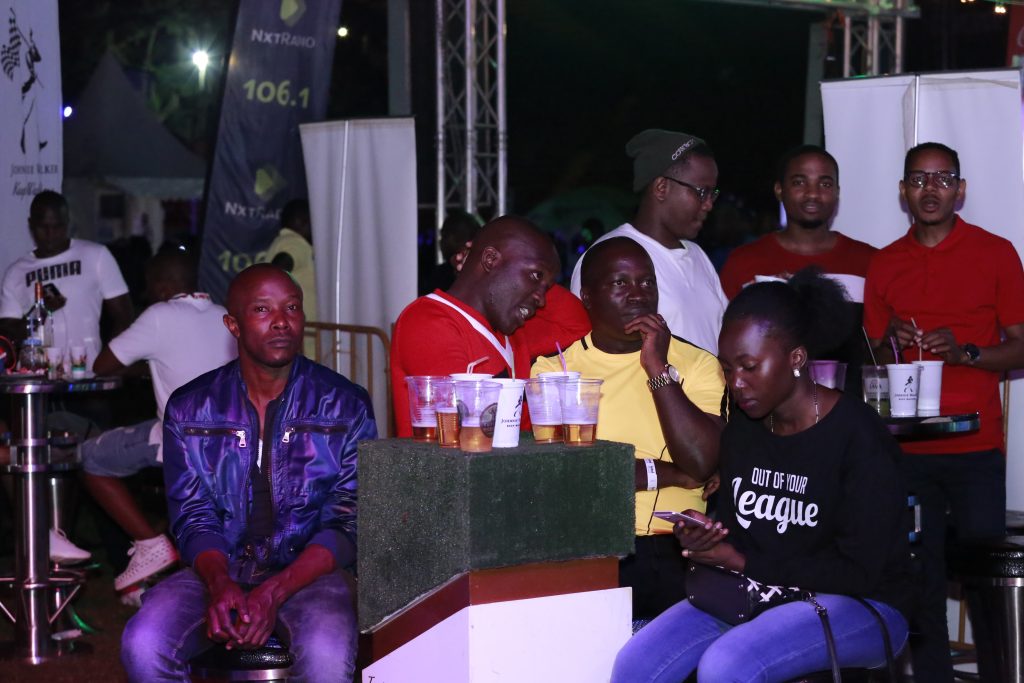 The Johnnie Walker tent also featured a silent disco that kept the beautiful ladies occupied as the gents tended to the match that saw Manchester United and Chelsea in a 1-1 draw at by the 95th Minute
The event that took place at its usual spot the Lugogo Cricket Oval also featured Silent Discos and performances from South Africa's Shekinah, Uganda's King Saha ,Myco Ouma, Joseph Sax, Lamu, mixes from DJ crim and many others.