[See video of Julie narrating her story at the bottom of this page]
When extremely curvy Violet Julie Nalubega was just twelve years old in P.6, her father's bossom friend drove her to a guest house with the intention of defiling her. All because she was already too tall and fleshy, making her look a woman ready for adult issues. It was only by luck that someone who knew her dad saw her being led to the guest house and intervened to save her.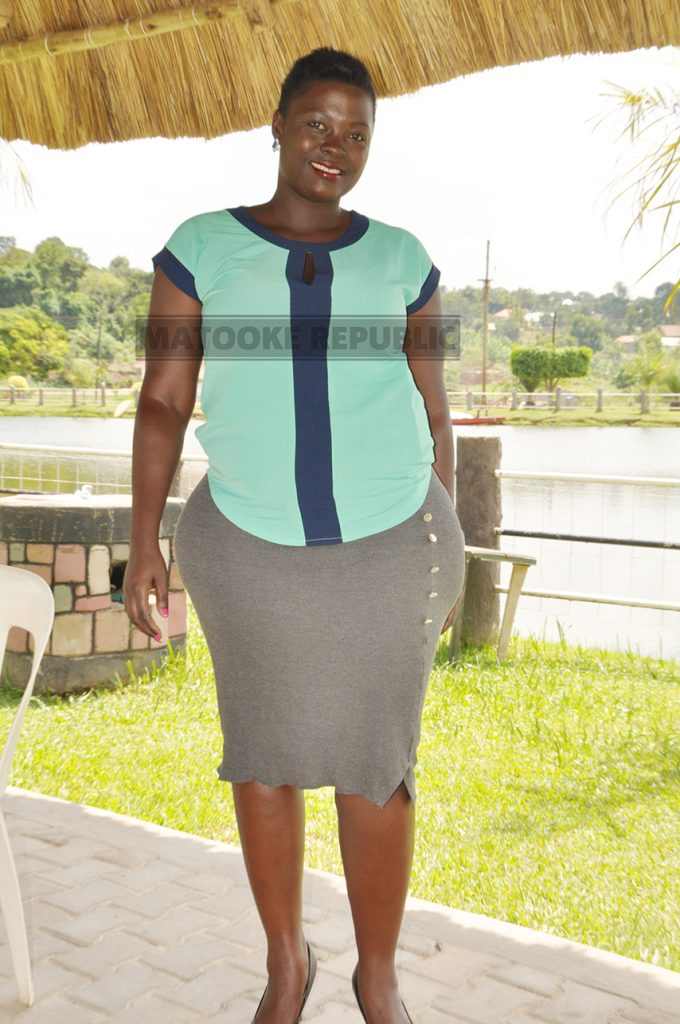 And then two years later, it was her father's driver who was attempting to defile her on a family trip country.
Not to mention that one of her teachers in upper primary made her life hell by always taking her to be more mature than the other kids in class, because of her body size –always referring to her as 'the old one' before fellow pupils and caning her more often while saying she didn't fell much pain because she had a bog behind.
Nalubega says she only came to appreciate her ample features (especially hips and butt) when she reached womanhood and began to feel 'lovely and beautiful' as a woman.
The 30-year-old is now very proud of her Plus-size, saying she needn't be thin and doesn't admire it because her size came with curves that she loves to no limit.
"My figure and body-size is the best thing God ever gave me. I'm so proud of it, I like it. Being tall and well-shaped is very nice, I like looking at myself and when I walk I feel 'Yeah, you're blessed girl!'"
Nalubega calls on Plus-size women to be proud of themselves and not admire the thin ones to the extent of not appreciating their own qualities. She advises them to feel confident, thankful for who they are, and even respect themselves.
The Nabbingo-based nurse says she is in Miss Curvy to win and become an ambassador and spokeswoman of Plus-size women in Uganda.
See video below: