Leader of Opposition Betty Aol Ochan has said the opposition can do nothing to help Kyadondo East MP Robert Kyagulanyi in the face of the woes he is currently facing, except to comfort the legislator.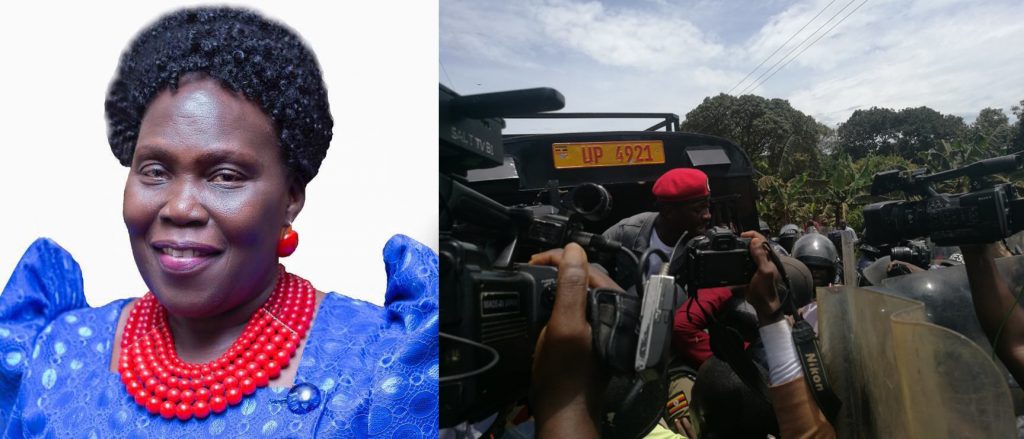 Acknowledging the strength of the President Museveni and his NRM, Hon. Aol Ochan has said the current regime is able to bully and mistreat the opposition because President Museveni has been entrusted with too much power which enables him to influence so many institutions to agree to his terms.
Betty Ochan says the claimed preventive arrest of Bobi Wine by police is simply an experiment to show him how strong they are. The Leader of Opposition says there are a lot of government-linked people in Uganda who think they are above the law and that's why they always encroach on people's rights with no limits.
However, Betty Ochan reveals that as opposition, despite being powerless on the situation, they will try several moves which are within their capacity to help Bobi Wine.
"If by today afternoon, Bobi Wine is still held up, we as the opposition shall go to visit him and comfort him in his pain. All of us as the opposition will decide what next. It may not change anything but it'll speak to the country," Betty Ochan said.
She also disclosed an opposition plan to boycott parliament, but also lamented its potential efficiency by saying it will not make any impact.
"Parliament is one-sided without oppositio,n but even if we boycott it (Parliament), those in NRM will continue with business as usual," she said.