With a section of the opposition constantly clamouring for Dr. Klizza Besigye to step down and let 'the new breed of leaders' front the 'freedom struggle in Uganda', Retired Colonel Dr. Kizza Besigye has vowed not to put down his tools against the junta.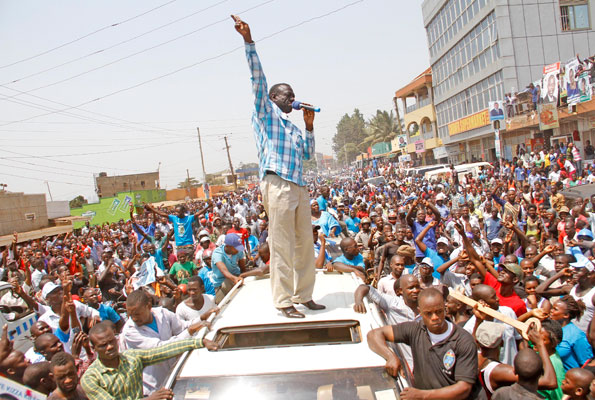 "A freedom fighter can only stop fighting when he dies," Besigye said while appearing on NBS TV's Morning Breeze show a few minutes ago.
"A fighter can always participate in battle with whatever he has left, rather than calling it quits. If I am too old, I can provide food to those fronting the struggle," Besigye said.
The former FDC President and four-time presidential candidate said that the struggle today should not be about leadership or even who should lead the challenge against President Museveni, but rather be focused on regaining the country.
"I have never set out to seek leadership. I have actually never contested for any office until 2001. I don't consider these as contests for leadership, they are contests for liberation," Besigye said adding that the opposition does not depend on the leaders in struggle but it is shouldered on Ugandanswho are discontented with the junta.