Although the Deputy Speaker of Parliament Jacob Oulanyah has asked the Minister of Internal Affairs, Gen. Jeje Odongo to present a statement on the arrest of Hon. Robert Kyagulanyi and the cancellation of his music concerts, he says parliament will nonetheless not intervene in the legislator's woes with Police. Oulanyah has said the solution to Mr. Kyagulanyi's troubles lie with the Police and the legislator himself.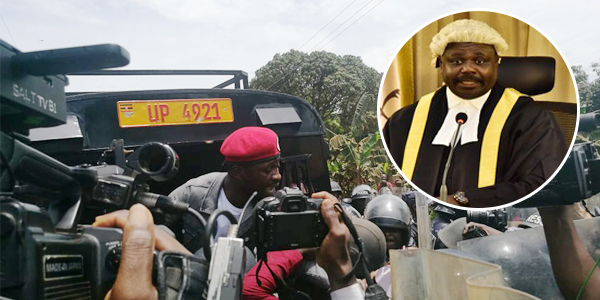 Hon. Oulanyah went on to speak as though to imply that Hon. Kyagulanyi is having trouble with Police because he has been involved in law-breaking activities, and warned MPs against breaking the Law expecting parliamentary protection.
"If you commit a crime outside Parliament, the privileges and immunities of Parliament cannot protect you. Parliament is not a haven for criminality and criminal conduct… you will not have the protection of Parliament, so let us be honourable in the way we do things," Mr Oulanyah said.
"Let us make a distinction; parliamentary privileges and immunities relate to what you say and do in Parliament. They do not relate to what you say and do outside Parliament. Please remember this it might help you in future.
Oulanyah was resonding to MPs Betty Nambooze and Muwanga Kivumbi, who stood on the floor of parliament condemning the illegal acts done by Police on Bobi Wine and called upon the Deputy Speaker to invoke the House provisions on privileges enjoyed by sitting MPs to rescue Bobi Wine, who is under house arrest at his home in Magere, Wakiso District.