The comedian Volodymyr Zelensky won a landslide victory in Ukraine's presidential election, according to official results with nearly all of the votes counted, making a comic actor with no experience in government or the military the commander in chief of a country that has been at war with Russian proxies for over five years.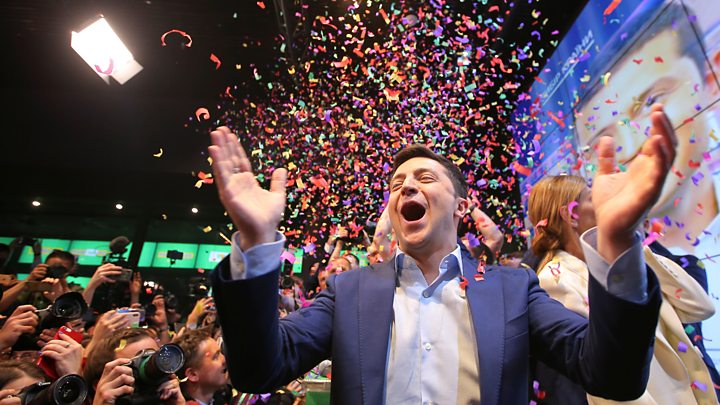 With more than 95 percent of ballots cast on Sunday counted, Mr. Zelensky has already scored 73.17 percent of the vote, compared with just 24.5 percent for Petro O. Poroshenko, Ukraine's incumbent President. Mr. Zelensky triumphed in every region, except for the area around the city of Lviv, a center of Ukrainian culture and nationalism in the west of the country.
Ukraine's central election commission said that final official results might not be ready until April 30 because of the upcoming Orthodox Easter holidays.
Mr. Zelensky's victory will give Ukraine its first Jewish leader and deliver a stinging rebuke to a political and business establishment represented by Mr. Poroshenko, a billionaire candy tycoon who campaigned on the nationalist slogan "Army, language, faith."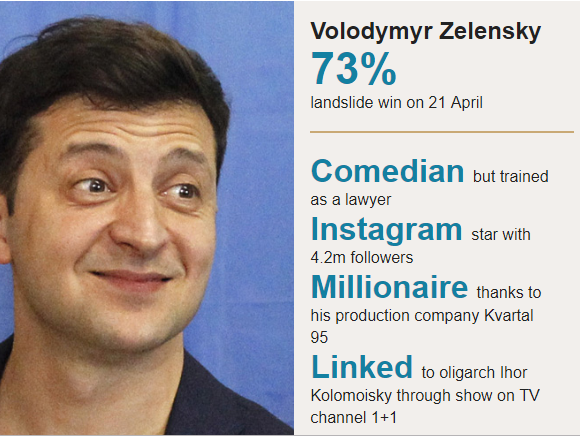 It also completes a full circle turn-around for Zelensky, who a few years ago slammed politicians in his comedy skits and even expressed disdain for politics.
It might be remembered that in his ampaign operation, which was peppered with humorous twists and turns, Zelensky promised people the Ukraine of their dreams: a country without corruption, with high salaries and pensions, a fast internet and good roads.
Zelynsky has ridden high on promises of giving Ukrainians 'People Power' once he is in office. "There should be more power for the people," the coemdian-cum-politican said throughout his campaigns. "More referendums, more justice and more security. Citizens should live in a Ukraine of their dreams: a country without corruption, with high salaries and pensions, a fast internet and good roads."