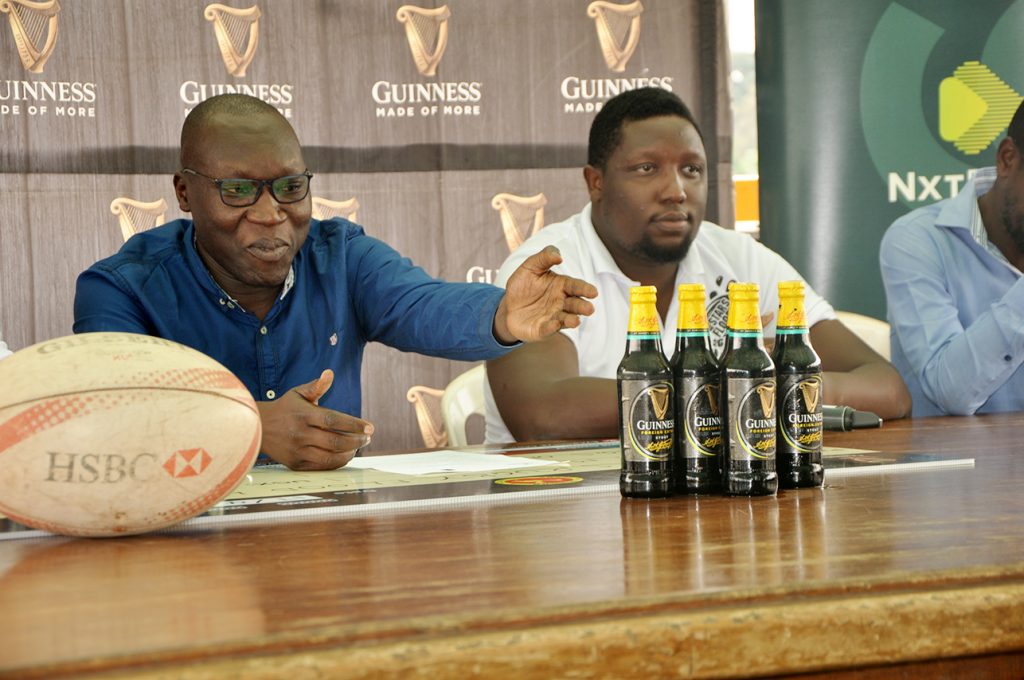 KThere's a new exciting twist to rugby going down this Good Friday April 19 at Kyadondo Rugby Grounds.
This morning, global beer brand Guinness announced its partnership with the debut All-stars Rugby Floodlights tournament at the home of Rugby- Kyadondo Rugby Grounds.
The tourney which is characterized with lots of fun and entertainment for both fans and players, has attracted a total of eight star-studded teams. Each team will comprise of twelve players.
Among the stars that have confirmed participation in the tournament, are National team players like Ivan Magomu, Adrian Kasito, Ivan Makmot, and Richard Lumu among others.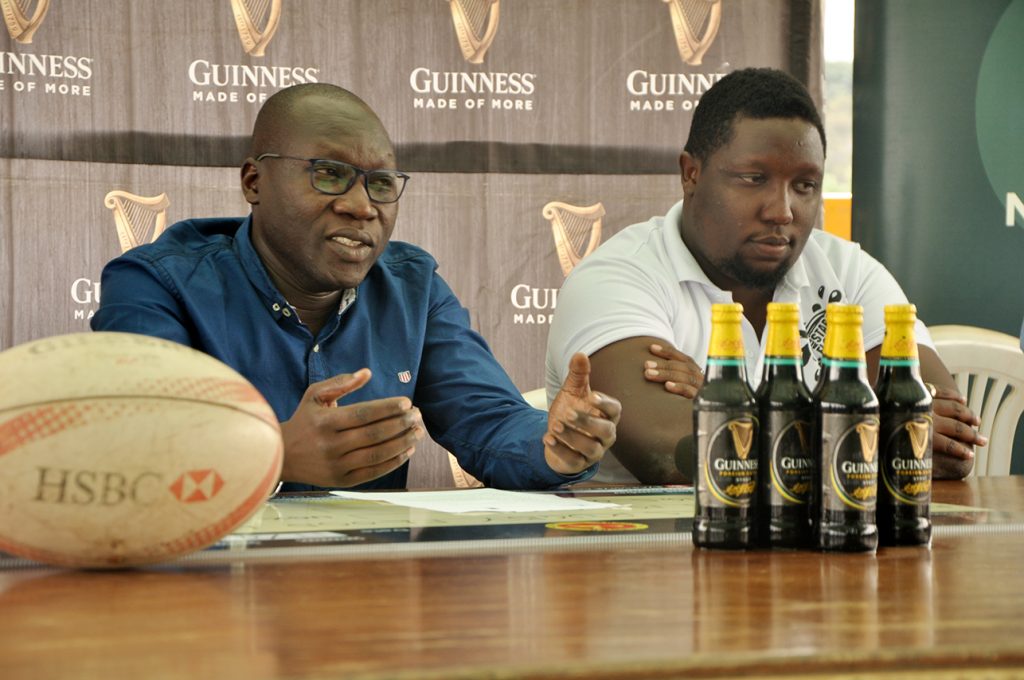 Speaking at a presser to announce the tournament, Guinness representative Solomon Moloa resounded the brand's commitment towards the growth of the game of rugby in Uganda.
"The game of rugby and the players are a perfect embodiment of Guinness. The All-star Rugby Floodlights is coming with an interesting new twist that breaks the norm of contemporary rugby teams. As Guinness, were glad to announce that we have ensured very impressive cash prizes are in place for the winning teams," Mr Moloa said.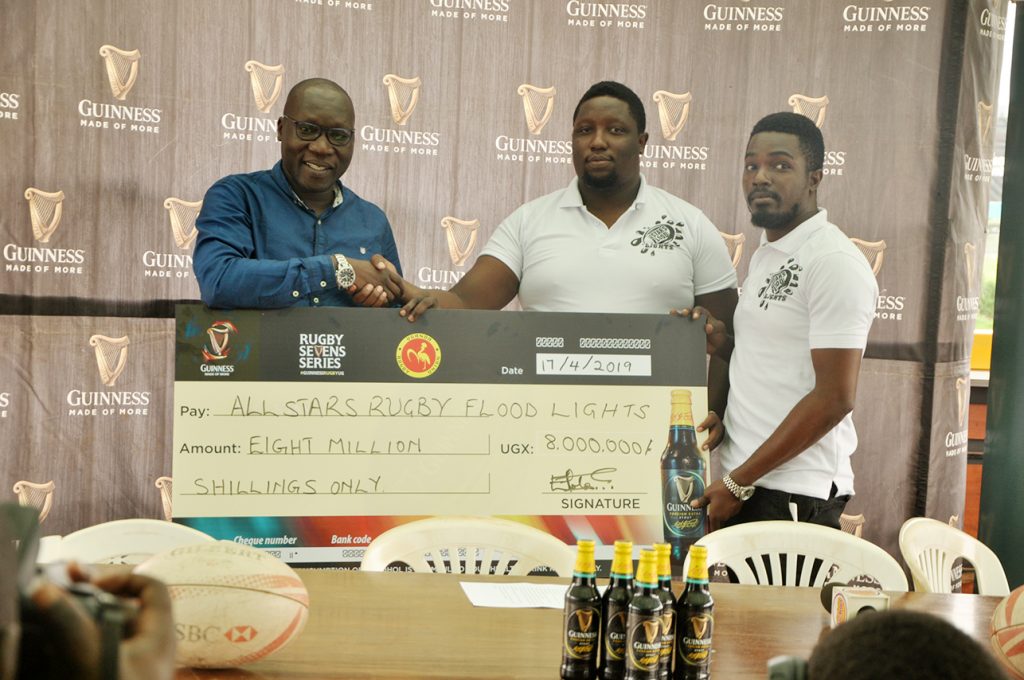 Moloa said that the winning team will bag Shs3,200,000, while first runners up will walk away with Shs2,300,000.
The second runners up will go home with Shs1,500,000, while the MVP will be rewarded with Shs500,000 prize money.
"There will also be trophies and medals given to teams and outstanding players," Moloa added, as he handed over an eight million cheque to Blue Fox Media, the organisers of the event.
According to the organisers, the fun event will be characterized with entertainment from Veteran DJs, Ssesse, and Alza- on the decks, as well as energetic performances from Bantu Vibes, Rhythm Music 256, and J-Wats.
Other sponsors for the event include Nxt Radio, Kratos Sports, City Ambulance, and Uganda Rugby Union.
Entrance to the games will be Shs10,000 for ordinary, and Shs50,000 for VIP which comes with a Guinness bucket.
Participating Teams;
Sports Day – Adrian Kasito (C)
Wagagai – Ivan Magomu (C)
Peninsula – Andrew Olweny (C)
Acholi Muding – Robert Masendi (C)
Plan B – Gabriel Aredo (C)
Gladiators – Richard Lumu (C)
Segirinya – Paul Masendi (C)
Dumbbell cheetahs – Ivan Makmot (C)