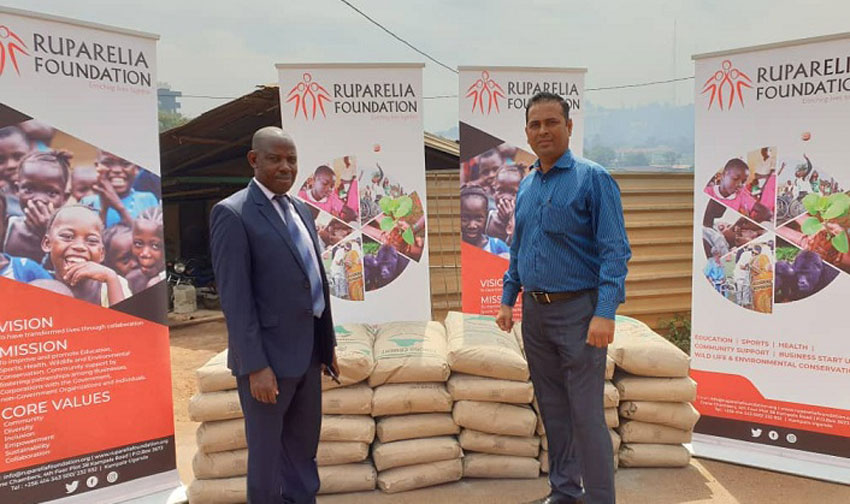 The Ruparelia Foundation yesterday donated cement towards the completion of a Multipurpose Hall of the Archdiocese of Mbarara Association (AMDA) in Rubaga.
John Musimbi, the treasurer of AMDA's construction committee, received the contribution and thanked the foundation for their contribution to the cause.
He said the multi-purpose hall will be used to hold Sunday masses, among other activities.
The Ruparelia Foundation is the charity arm of the Ruparelia Group and it has given to several causes over the years.
On the religious front, they have contributed to several churches, mosques and temples.
In the recent past, the foundation has contributed to the construction of churches including Our Lady Grace Chapel, contributed to transport facilities such as Kizinga Church of Uganda's new vehicle, facilitated activities of religious leaders such as contributing to the Church of Uganda Archbishop's Emergency Fund which organised the "Farewell of the 7th Archbishop and Enthronemnt of the 8th Archbishop of Church of Uganda", as well as being part of the contributors at the launching ceremony of a book written by Emmanuel Cardinal Wamala.
They also contributed to the maintenance of the Shree Jalaram mandir (temple) by contributing with a year's expenditure.
They have also aided religious events such as contributing to the Eid celebrations, the festival of Astami Aarti Chadavo-Naratri – Shree Sanatan Dharma Mandal as well as working with the Saudi Embassy in contributing for the Holy Ramadhan among others.