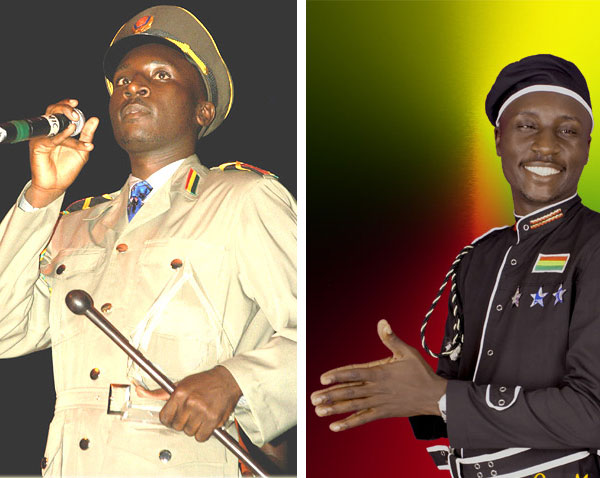 Failed American based Ugandan musician who doubles as a medical doctor, Amos Kigenyi popularly known as Gen. Mega Dee seems not to have plans of returning to the Pearl of Africa soon as he has expressed interest in one of Uganda National American Association's (UNAA) top positions that is aimed at uniting Ugandans in the United States.
Shooting into fame, Mega Dee had his music rock the airwaves across the country but after a few years of musical success opted to go for further studies in the States- California, where he is currently based and established after he graduated in 2016.
Gen. Mega Dee can be remembered for songs such as 'Ina de dance', 'Ate oba wankyawa', 'In Heaven no Beer', among others. Most of his songs were club bangers that gained him some fame.
In his Facebook post, Gen. Mega Dee affirmed the decision of contesting as the representative head for South Pacific II.
"Dear Ugandans in California (South Pacific 2), the general has reported for duty! Deploy me for a good cause in our Uganda National American Association (UNAA) 2019-2021 for we are the change! Lets look forward to more united Ugandan famous community in North America. I thank you," Mega Dee stated.

UNAA is the largest non-political formal association of Ugandans in the Diaspora. The organization aims to promote the social, cultural and economic development of the Ugandan Community in North America and beyond. The Ugandan Community in North America has over 120,000 individuals.