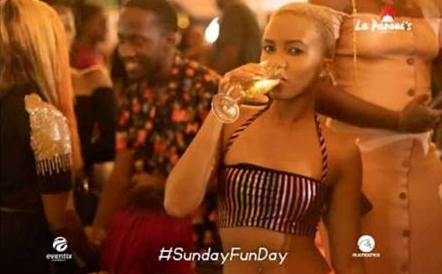 Following the ongoing lawsuit filed by city socialite Sheilah Gashumba through her lawyers Esther Semakula Advocates against Kampala hangout La Paronis, the joint continues to prove that it is God's plan that it exists.
The bar & restaurant released a Press Release clearing the air regarding the controversial incidents where the bar posted a photo of Sheila Gashumba on their social media platforms and allegedly refused to put it down when she asked them to.
According to the presser released by La Paronis, the bar started up a theme night on Sunday which brings together all people from all walks of life and is coupled with free photography.
"It is also a public domain that at our premises, we do have a disclaimer that states that by entering our premises, you consent to interviews, photography, audio recording, video recording and its/their release, publication, exhibition or reproduction to be used for news, webcasts, promotional purposes, telecasts advertising, inclusion on websites or any other purposes by La Paroni's Ltd and its affiliates and representatives." The presser quoted.
La Paronis went on to establish that it has in the past uploaded hundreds of pictures of different celebrities and had no intentions of using Sheila Gashumba's photo for any advertising campaign.
It however stated that they have video evidence of Sheila requesting their photography crew to take photos of her and American RnB artist Ginuwine.
The press release ended with the bar requesting anyone with inquires on the matter to get in touch with it's lawyers Galisonga & company advocates and Amanya Advocates and Solicitors.