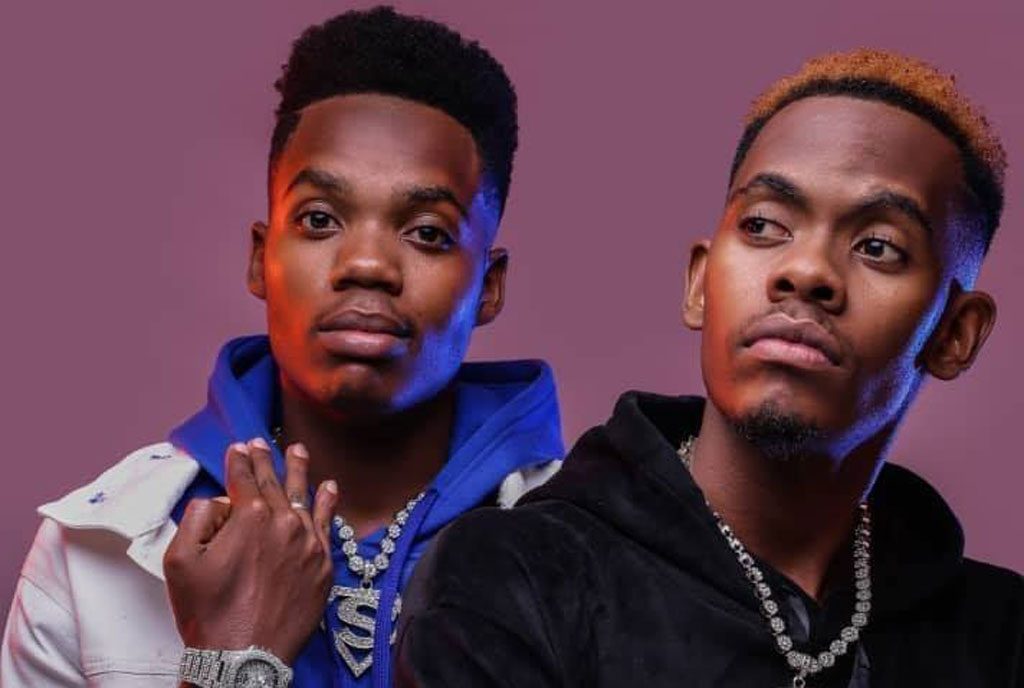 Many may be familiar with the 'Twazikozze hit banger but few know about the boys behind the song. The duo goes by the name 'Hit Nature'. Speaking to Matooke Republic the boys Shannon and Abba revealed that they were once three but separated with the third guy who was going to be the rapper in the group.
When asked how they came up with the name Hit Nature, the boys said they were set to make hit bangers hence calling themselves the Hit Nature .
Mayega P Shannon and Nsubuga Abaasi commonly known as Abba are currently university students aged 20 and 19 years old, respectively. They are each pursuing different career paths. Abba is specializing in Information Technology at International University of East Africa, while Shannon is doing a course in Music and Production Studies. The two can easily be mistaken for twins. Shannon is blond.
They went on to explain that they birthed the song' Twazikozze' after an argument with friends about who is rich amongst themselves. They further said that when they were joining music they were advised by the big shots in the music that to thrive in music you have to scare the people.
The boys further said that they kick started their music career while still at school, Shannon said that since he was good at producing beats, he was always hitting the school desk which prompted Abba to free style. It was then that the two first cousins realized that they could work together to make good music.
When asked whether the two boys ever fight about girls, they uniformly said no because they both have different tests when it comes to calls.
According to Abba , Shannon is the more serious one. The duo also said that they went to the same school (HTEC Bweyogerere S.S) with John Blaq and are good friends. However they didn't promise having a collaboration with the 'Aya Basi' singer saying that they regularly communicate but are all busy.
They both write their songs and so far have three songs 'Twazikoze', 'Muliwa' and 'Byenkola'. Hit Nature also promised three international collaborations. However, they chose to keep the artistes involved as a secret since they want to surprise their fans.