Perhaps any public figure in Uganda who's ever slept with a notorious socialite should start expecting their bedroom secrets to be exposed any time soon. After musicians Bebe Cool and Big Eye have seen not-so-flattering allegations made about their bedroom conduct by stubborn socialites Bad Black and Don Zella respectively, controversial Kampala Capital City Authority (KCCA) councillor Hon. Mohammed Segirinya is also facing the unpleasant music right now.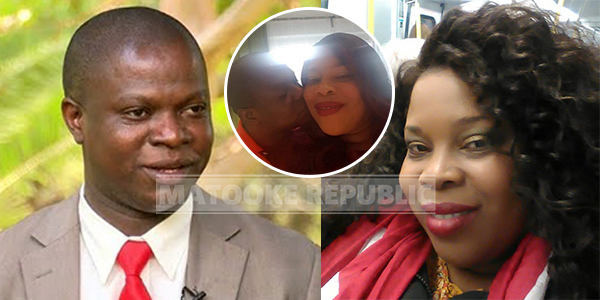 Segirinya's Sweden-based ex-flame Goolixy Curx has hit the controversial councillor rather hard, claiming that Ssegirinya has on him a pitiable size of manhood! The socilalite actually went ahead to describe the councillor's size, comparing it to a mukonzikonzi (a single stalk of the hundreds locally used to make traditional-style brooms).
The socialite went ahead and claimed that besides having a poor size, Ssegirinya is also very weak boy and boring, so much she always had to be creative to find any joy when with him. She also claimed that actually she would have never had any romantic dealings with the KCCA Councillor, but he deceived and tempted her like a serial conman.
This all comes after the self-proclaimed Edoboozi lya Kyebando, who is currently in Boston, USA, used his Facebook platform to claim that he has never had any romantic dealings with Goolixy, but rather only been her friend. In his post Ssegirinya even claimed that Goolixy is old enough to be his mother.