In the face of a fresh wave of attacks from fellow opposition leaders across the regime-change-advocating camp, Dr. Kiiza Besigye has once again said that it is wrong for opposition leaders to be fighting among themselves at this time instead of concentrating their efforts on defeating President Museveni.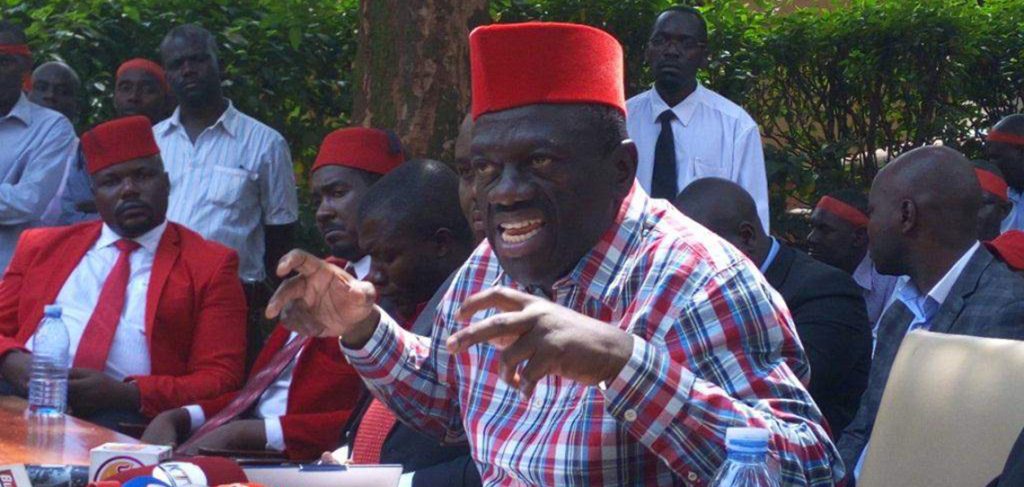 The former Forum for Democratic Change president says this is not the right time for opposition players to point fingers at each other. He says the constant enemy to the opposition must be President Museveni who he says uses colonial tactics to disband them.
Besigye also said that the power to cause regime change lies with no single person, but with Ugandans themselves, and that if opposition leaders continue creating awareness among the people then the people will defeat Museveni's 'colonial tactics.'
"It's only the people of Uganda who have the capacity to effect the much needed change. The struggle has just begun; police and the government are using tactics of the British, who colonialised us, to threaten people with guns but we are not giving up the struggle. We are moving all over the country to empower Ugandans to stand against the oppressors," Besigye said while addressing a gathering in Bushenyi.
Besigye reckons that him and his cam are far from giving up the struggle to bring regime change and they will continue to move around the country with an aim of empowering the masses which he thinks will soon turn against Museveni.
"Once the people are empowered, they will not fear Mr Museveni's colonial tactics and he will eventually leave power to Ugandans," he said.