We have busted local musician Chris Evans, that he lied yesterday when he said that he shot his latest video "Binyuma" in South Africa at a total cost of Sh90 million.
The popular band singer made the claims yesterday as he publicly released his new video. As you can see below:
Many people commenting on Chris Evans' post expressed doubt that he was telling the truth, many dismissing him as a liar. Something that made the singer add another revelation, that actually the Sh90 million he used for the video was proceeds from a bumper harvest he realized in his tomato-growing side-business last season.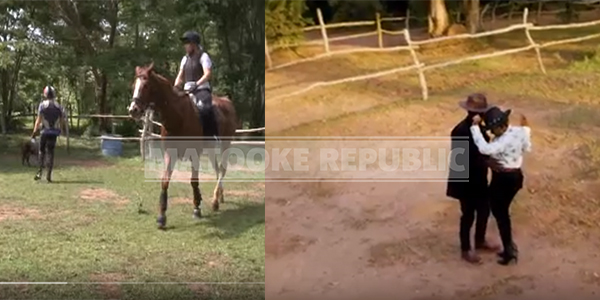 But now we can confidently tell you that our investigations since have revealed that Chris Evans actually shot his video here in Uganda, at a place called Flametree Stables, located in Gayaza, Wakiso District. With over 40 horses, Flametree Stables is a recreational centre that is one of the biggest horse-rearing establishments in Uganda, where people go to learn to ride, ride for fun, among others.
Our crosschecking of scenes from Chris Evans' video against other video footage of Flametree Stables revealed that indeed Evans shot the video at the large horse-riding establishment in Gayaza. (As you can see from the pictures below.)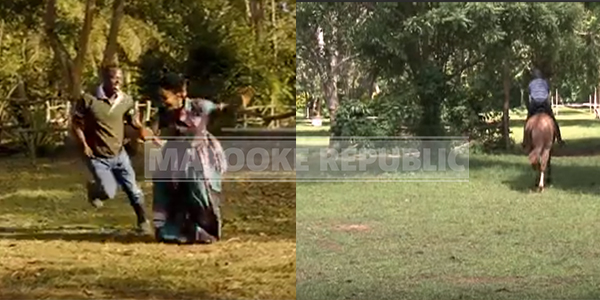 When we tried to contact and asked the singer to clarify on the claims that he had shot the video in South Africa yet from our investigation the scenery is exactly that of Flametree Stables, he didn't pick his phone. But his manager Godfrey Kayemba Solo owned up to the lie and told us that Chris Evans and team purposely made the claims of shooting the new video in South Africa at a cost of Sh90 million. That it was for purposes of raising controversy so people can notice the video.
Now we aren't sure whether Chris Evans and team tried to lie, thinking they wouldn't be caught, and are only changing the narrative after they've been busted. Or if they indeed set out to lie as a trick to make their new video noticed, knowing Ugandans would quickly realize they were taking them for a ride.
You might also want to compare Chris Evans video with two other videos of Flametree Stables, here below: