A comedian who promises 'people power' is the winner of the first round of Ukraine's presidential election, held last Sunday March, 31, 2019.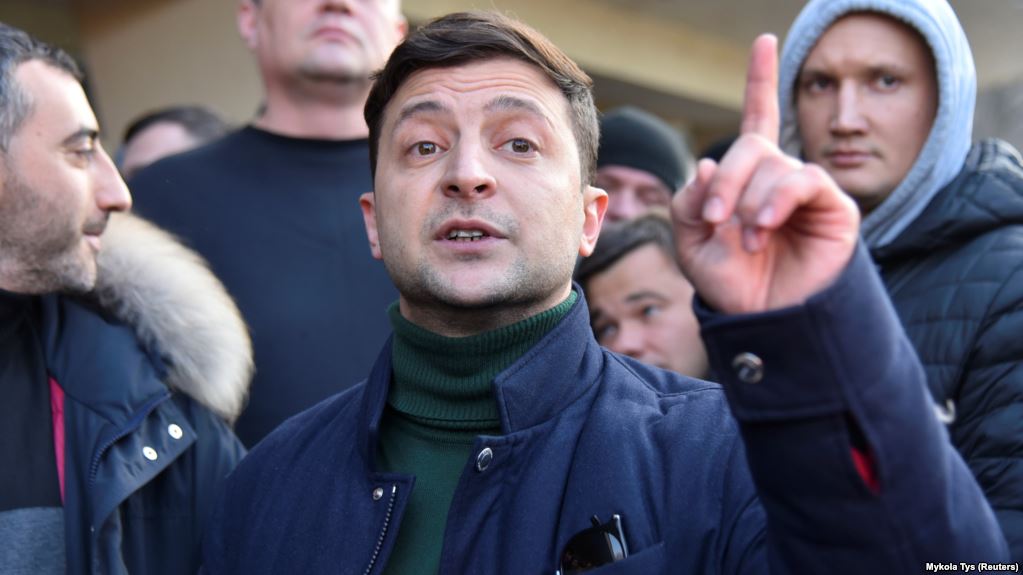 Final results of Sunday's presidential election showed that comedian Volodymyr Zelynsky, with no political experience, registered a strong lead against the incumbent in the first round. Setting the stage for a presidential runoff that will feature only the two of them on the ballot in three weeks.
Ukraine's Central Election Commission showed Zelensky, a political novice who is better known for playing a president in a TV sitcom, had secured 30.2 percent of the votes cast on Sunday. While Poroshenko, who has been in power since 2014, scored only 15.9 percent of the votes cast. Ex-prime minister Yulia Tymoshenko trailed in third with 13 per cent support.
"This is just a first step towards a great victory," he told supporters on Sunday after the publication of the exit polls which showed a similar result.
Analysts reckon the strong showing for the 41-year-old Zelenskiy reflects the public longing for a fresh leader who has no links to Ukraine's corruption-ridden political elite and can offer a new approach to settling the grinding five-year conflict with Russia-backed separatists in eastern Ukraine that has left 13,000 dead since 2014.
Zelynsky has also ridden high on promises of giving Ukrainians 'People Power' once he is in office. "There should be more power for the people," he has said throughout his campaigns. "More referendums, more justice and more security. Citizens should live in a Ukraine of their dreams: a country without corruption, with high salaries and pensions, a fast internet and good roads."