It's always a cause for national celebration when any of our own comes top in an international competition. But often we never pause to wonder how an individual got to realize the achievement that fetches us national ride.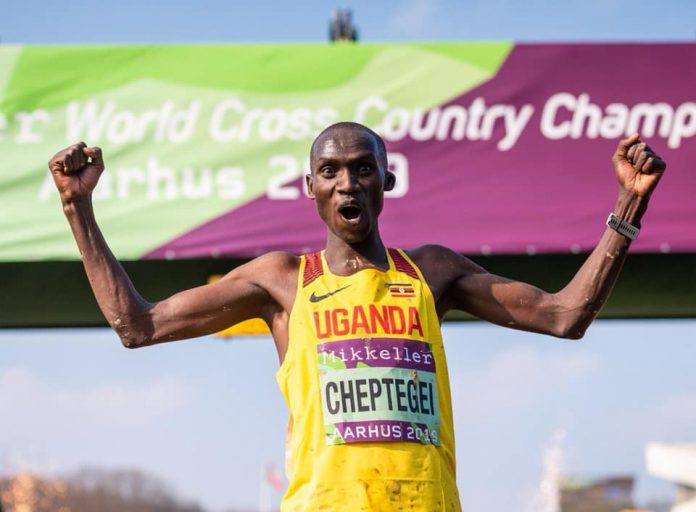 Matooke Republic has learnt that the newest legend of Ugandan athletics, Joshua Cheptege, is yet another story of an athlete who has had to personally invest their own resources to hone their talent to world-conquering heights, in order to fly the Uganda flag high.
Although Cheptegei won't disclose the details himself, sources close to the athlete have informed us that the new IAAF World Cross Country champion and double Commonwealth gold medalist is primarily investing from his personal investments into his career, as well as from the support of foreign sponsors, as opposed to government support.
Not that government hasn't supported Cheptegei at all, neither even that he really needs government support desperately. Cheptegei is a Police Officer, an Inspector of Police, and according to sources the force once in a while chips in with a shilling here and there.
But that aside, our sources reveal that Cheptegei is primarily relying on his own funds and those of his sponsors (led by his Dutch manager Jurrie van der Velden and Ducth coach Addy Ruiter) to take his career to the top.
"Getting to the world-conquering level requires a lot of resources in addition to your talent, and if Cheptegei hadn't been lucky to find international managers early in his career he probably wouldn't have gotten to his level," our source who has known Cheptegei since childhood tells us. "There's no way he could have relied on Police funding which is so little, and even after he became a star a couple of years ago government didn't begin to specially support him, it's been primarily about him and his foreign managers investing money in him."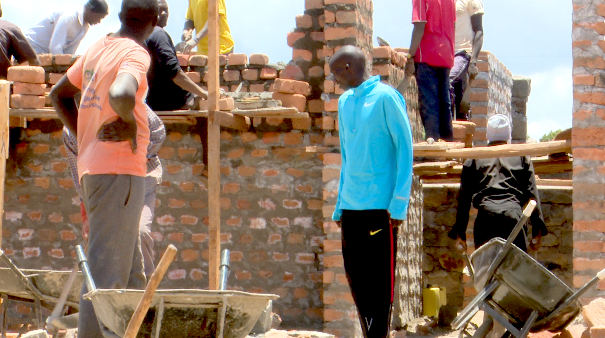 " Dutch manager Jurrie van der Velden saw in Cheptegei a rare talent on his hands the moment he discovered him at the World University Championships in Entebbe, he immediately began taking him to international competitions where he raced against the best early in his career when he was only an adolescent teenager. They looked after him well, enabling him to train at the best facilities there are in the world, including the Kaptagat High Altitude Training Centre in Kenya where he trained with the world's best."
And the source reveals that Cheptegei's ongoing construction of his own high altitude training center in Kapchorwa is an example of the runner also pulling in his own finances to advance his career.
"He realized that the government facility will take many years to be completed, perhaps it will become operational when he is retired. So he chose not to wait for it, but to invest his own earning in constructing his own facility."
Apparently Cheptegei began constructing his facility with a view of spending Shs60 million on the project, but his sponsors and friends abroad saw his good intentions and pooled money to make it a Sh1 billion project.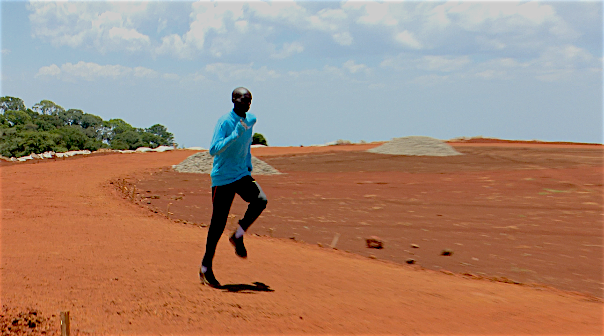 Meanwhile the construction of the government-owned Sh25 billion High Altitude Training Centre in Kapchorwa is at least still a year away from completion. The project was mooted in 2010 by President Museveni in the aftermath of Moses Kipsiro's double gold medals at that year's Commonwealth Games, but construction only began last year after an eight-year delay.
Also following Stephen Kiprotich's Olympic gold medal win at the 2012 London Olympics, President Museveni announced an elite athlete support and motivational scheme, where athletes who won gold medals at major competitions would receive monthly stipends. According to the scheme, athletes who bring home gold medals are to be given Shs5 million per month, while silver medal winners are to receive Shs3 million. But several medal-winning athletes such as Moses Kipsiro and Kiprotich have in the past revealed that this money remained a matter of words spoken, because they never receive the money that should support their careers.