With Dr. Kizza Besigye yet to say whether or not he will stand for President in 2021, government spokesperson Ofwono Opondo has said that in his opinion, the FDC honcho is still the only possible presidential aspirant giving the ruling party sleepless nights ahead of the 2021 polls.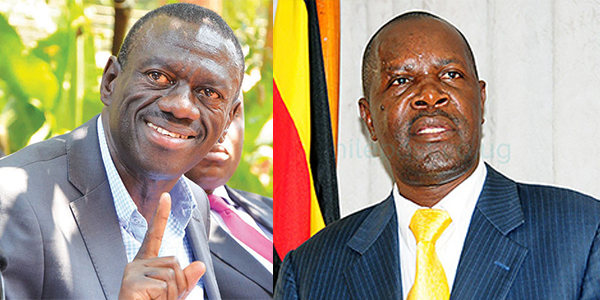 "The real candidate from the opposition I am telling my party (NRM) to watch out for in 2021 is Dr. Besigye," Ofwono Opondo told the media today morning, claiming that Besigye's camp is more solid on the ground than all the other opposition camps combined. 
Ofwono Opondo also reckoned that the Ugandan opposition put together has not yet tapped 40 per cent of the population and added that with the divisions they have, signs are they can't beat President Museveni. The Director of Uganda Media Centre further dismissed the opposition motives for change as he labelled them 'meaningless':
"There is no political organization in Uganda that represents qualitative meaningful change away from the NRM. The change Ugandans want is socio-economic transformation," Ofwono Opondo said.
He said that the opposition is not regarded as a solid group by the masses and it's the reason they continue to stick to the NRM for the desired socio-economic change.