Team No Sleep (TNS) management has jumped into the ongoing feud between local divas Cindy and Sheebah, with one of the TNS managers Allan Kiwa throwing his own punch at the self-branded woman 'King' Cindy. Speaking on a radio interview, Allan Kiwa said that Sheebah (who is signed under their Team No Sleep brand) cannot battle with 'faded' musician Cindy because that would be like battling a 'dead' person.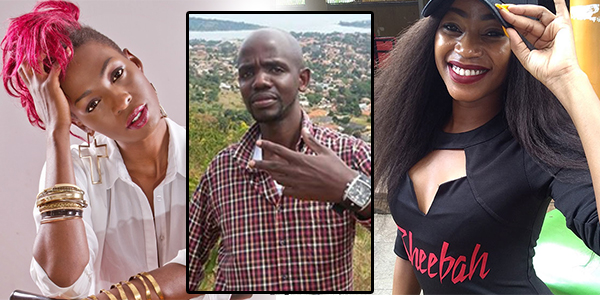 "We have no time to resurrect the dead (Cindy). We rather battle with Vinka who is now on form," Kiwa said to the media.
According to Kiwa, it doesn't make sense for Sheebah to battle with Cindy who is faded and can't return to the limelight –maybe it would make more sense for Sheebah to battle Vinka because she is on form.
"Everyone has a time, her time is no more. Let her battle with Jackie Chandiru," Kiwa said, adding on that by the time Cindy was a star he didn't have the bold head he now has.