She has never before captured national headlines as she is doing now, after she tabled a motion at the ongoing NRM Retreat in Kyankwanzi, for NRM to once again have President Museveni unopposed as the party's flag-bearer in the upcoming 2021 Presidential election.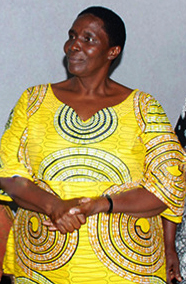 Grace Hellen Asamo is the Eastern Region's Member of Parliament for People with Disabilities (PWDs).
Born on April 24, 1964, in Soroti District, Asamo went to Soroti Primary school before enrolling at Nkoma Secondary School for her UCE. She later joined the Institute of Teacher Education in Kyambogo for a Grade III Teaching Certificate. Later she upgraded for a diploma in Education in 1996. In 2006, she graduated with a Bachelor's Degree in Education.
Asamo is a teacher by profession having taught in several schools such as Nakutunya Primary School (1992-1997) and Moroto SDA Primary where in 1997 where she was elevated to the post of Deputy Head Teacher. She also taught in Soroti Primary School and served as Deputy Head Teacher of Moroto Army School.
Asamo has also served as Deputy Executive Director and acting Executive Director of the National Union of Disabled Persons of Uganda (NUDIPU), an indigenous Umbrella NGO of PWDs, formed in November 1987.
She has been in Parliament since 2011 and is currently Vice Chairperson of Equal Opportunities Committee, as well as Member of the committee on Gender , Labour and Social Development.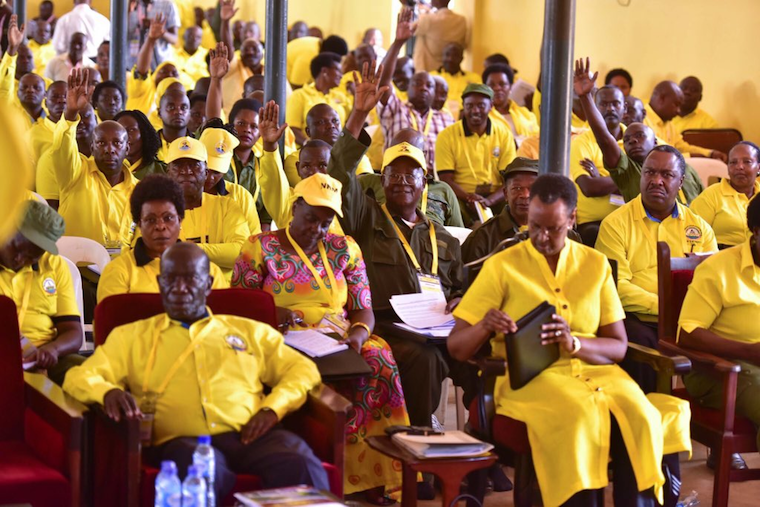 Ms. Asamo has told the media already that her action was not a personal idea she simply got from her head, but that she simply tabled a resolution of the NRM Parliamentary Caucus to have President Museveni as an unopposed flagbearer for the party come 2021.
In her motion, Asamo said the main reasons for endorsing Mr Museveni's sole candidature were to consolidate his achievements on peace and stability; moving the country towards prosperity, industrialisation, and stabilisation of the economy.
"I am happy that members approved my motion unanimously because this was an issue of the entire caucus, and the reasons in my motion are representative of what Mzee (Museveni) has done for this country," Ms. Asamo said.