Controversial seasonal politician Maureen Faith Kyalya Walubbe has expressed interest to once again contest for the country's top job, come the 2021 presidential elections. Kyalya made the revelation to local media today morning.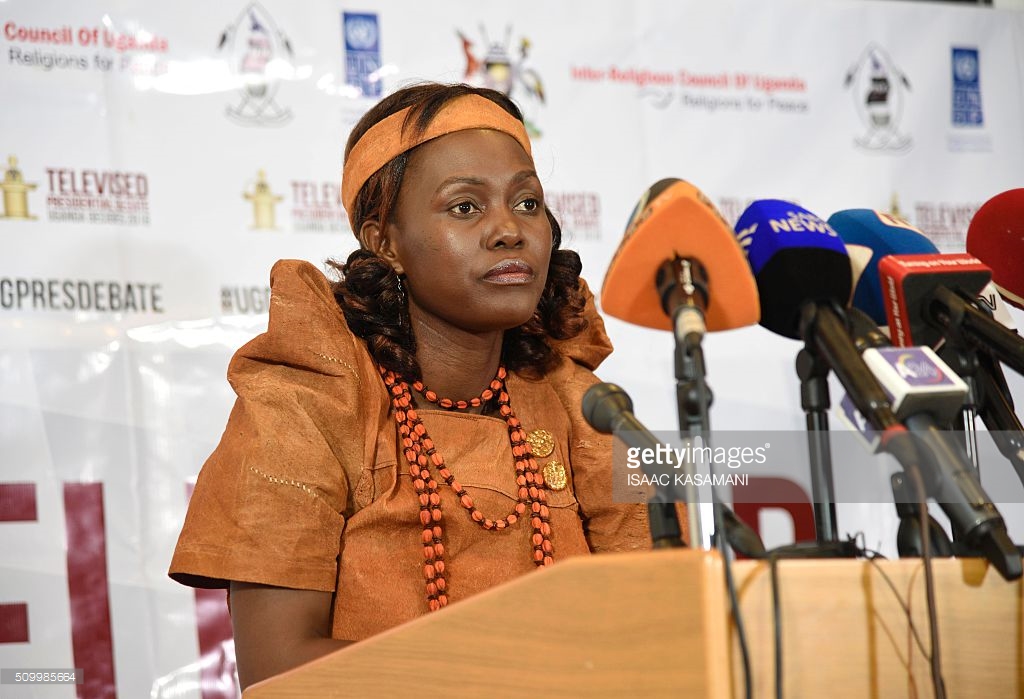 Kyalya, who was the only female candidate in the last presidential race (2016) becomes the second person after Kyadondo East MP Robert Kyagulanyi (commonly known as Bobi Wine) to publicly declare intentions to contest the presidency in 2021.
"I will stand in 2021, God willing. I am coming in my own political party whose registration will be finalized in July, this year", the former presidential advisor said on phone.
Kyalya is especially known for her scorched-earth method of firing at political opponents from all sides of the divide, both the ruling NRM and the opposition. During the 2016 presidential debate, she famously went hard on both President Museveni and Besigye, telling them they had no right to reduce the race, even the country's politics, into an issue between just the two of them.
Kyalya is also remembered for her traditional outfit during the 2016 presidential debate, an African design made with bark-cloth, which caused a heated debate on social media.
In the 2016 Presidential election which President Museveni won with 5,617,503 votes (60.75%), Kyalya managed to score 40,598 votes (0.44%).
Museveni's biggest competitor in the elections Dr. Kiiza Besigye reaped 3,270,290 (35.37%).