After about 30 hours of uncertainty about who exactly is the Ugandan who died on the ill-fated Ethiopian Airlines flight ET 302 that crashed yesterday just 6 hours after take-off, it has been confirmed that the unfortunate Ugandan is Assistant Commissioner of Police Christine Alalo.
There has been some confusion over who exactly is the Ugandan who died on the ill-fated plane, with different people speculatively giving different names. The contention was mainly between Comm. Alalo and another Somalia-based Ugandan working with AMISOM who also died yesterday morning, identified as Amos Namanya Ishaza. But it has now been confirmed that it was Comm. Christine Alalo who died in the crash, while Ishaza died from a sudden collapse while jogging in Mogadishu.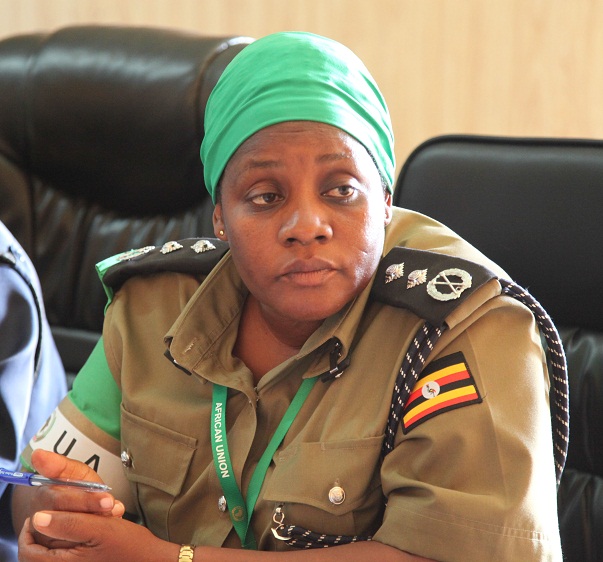 Ass. Comm. Alalo has been working with the African Mission in Somalia (AMISOM), as the Acting Police Commissioner.
A statement released by Police indicates that she was returning to Mogadishu from Italy where she had gone on official duty. In the statement the IGP Ochola indicated that he has formed a task force to coordinate with Ethiopian Airlines and AMISOM/African Union to get the remains of the fallen officer back home.
Below is the full statement released by Police: