Government mouthpiece, Ofwono Opondo has hit at FDC stalwart Dr. Kiiza Besigye for acting as though he is the only opposition figure who has fought to oust President Museveni from the top office in the land. The government spokesan has even gone as far as castigating the veteran opposition titan for what Opondo sees as a tendency to think that Uganda owes him for his having been a part of the NRA/NRM struggle.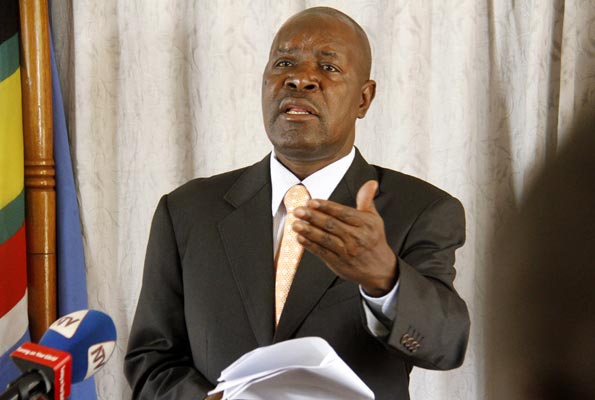 "This country doesn't owe you anything for the struggle, no one sent you, and you chose to hold onto president Museveni to go to the bush," Opondo said to Dr. Kizza Besigye while the two appeared on a local TV yesterday evening.
The Uganda Media Centre director also accused Besigye of riding on empty promises since 2001, and told the retired Colonel to open his eyes and realize that Ugandans seem to have gotten enough of them.
And going yet further on his no-bars-held attack of Besigye live on TV, Ofwono Opondo also accused the four time presidential candidate of always falsely claiming that elections have been rigged whenever he loses to Museveni.
"I do believe that Ugandans know that their ballot matters, it's a few people like Besigye who believe that they've not been able to win elections because the 'military junta' is denying them the victory. The competition will be tough but if you fail to ride over that storm, you can't blame your competitors all the time," he said.