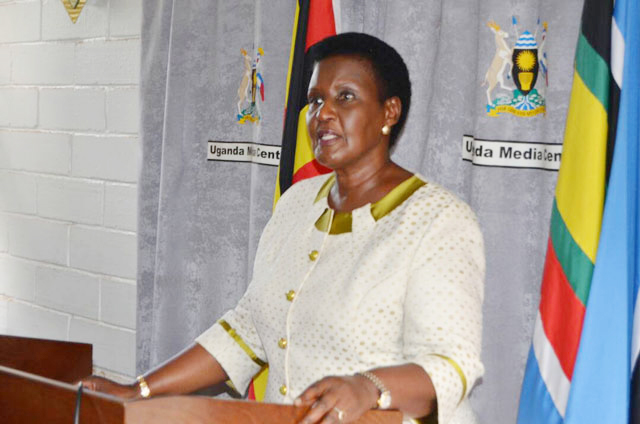 Minister of Trade, Industry and Cooperatives Amelia Kyambadde has advised traders who are stuck at the boarder to take their goods to alternative East African markets.
"Meanwhile as we are sorting out diplomatic issues, let the traders shift to other East African markets. DRC is a new prospective market for Uganda; our traders can use it because we already signed Memorandum Of Understanding (MOU) with them," Kyambadde said before adding that it will help them to cut their losses.
As per press time, a long queue of goods vehicles were still parked and stuck at Gatuna and traders were complaining that most of their perishables like fruits, vegetable and fish among others are going bad.
It's now seven days since Uganda's border with Rwanda at Gatuna was closed by the Rwanda government.
Yesterday, Ugandan Foreign Affairs Minister Hon. Sam Kuteesa said that Uganda cannot and will never allow anyone who threatens a neighbor to operate from her territory. However, after Kuteesa's statement, government spokesperson Ofwono Opondo revealed that president Museveni advised them to be silent about the matters.