Police have summoned Uganda's Ambassador to Burundi, Maj Gen Matayo Kyaligonza, to answer charges of assaulting a female traffic police officer.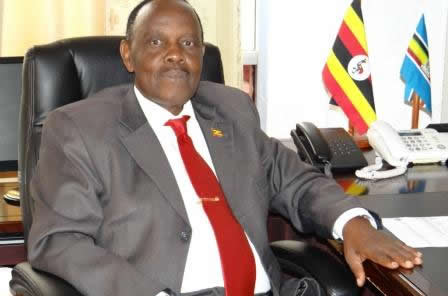 Police spokesperson Fred Enanga says Police has summoned Maj. Gen. Kyaligonza through the force's supervisory ministry of Internal Affairs, which has also summoned the ambassador through the Ministry of Foreign Affairs. He says Gen. Kyaligonza will be interrogated on three charges of willful obstruction of a traffic officer on duty, assault and violation of traffic laws.
"Between today (yesterday) and Friday, our investigative team will have obtained a statement from Maj Gen Matayo Kyaligonza. Police leadership and army leadership have organised to have his statement recorded in regard to assaulting our female traffic officer. Our deputy SID director, Mr Elly Womanya, is at the forefront to obtain this statement," Mr Enanga says. 
"Mr Womanya will also record a statement from Gen Kyaligonza's driver. We have already recorded statement from the journalist who was assaulted in the same incident.We have about three case files in response to this incident."
The Police spokesman says the Kampala CID team has already obtained statements from Maj. Gen. Kyaligonza's bodyguards, Lance Cpl. Peter Bushindiki and Pte. John Robert Okurut.
Gen. Kyaligonza jumped into the spotlight last week after a video circulated on social media in which the NRA/M historical and his two guards appeared to manhandle a traffic policewoman, Sgt. Namaganda. Sgt. Namaganda in her statement alleged that Maj Gen Kyaligonza slapped her twice after she stopped his vehicle for violating traffic rules and regulations.
Last week, police said although they acknowledged apologies from its sister security agency, UPDF, over the manner in which Sgt Namaganda was treated, they would ensure the offenders are brought to book.