The men of the nation complained when the Tulambule Uganda tour was seeming to be headlined by only women, and Hon. Kiwanda listened to their plea. Now celebrated comedian Salvado Idringi, media personalities Gaetano Kaggwa and Marcus Kwikriza, and renowned Kickboxer Moses Golola are spearheading the Tulambule Northern Uganda campaign. Media personality Anita Fabiola has also been retained on the caravan, and Miss Uganda UK  Peninah Wampamba has been brought on board for this leg of the countrywide tourism-promoting campaign.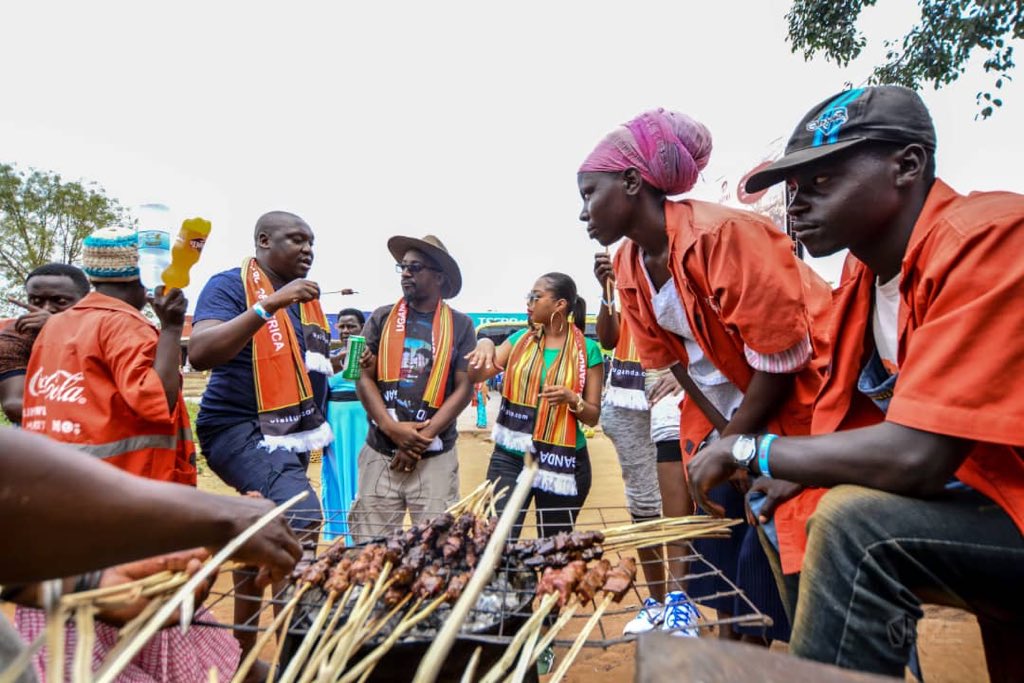 The team was flagged off by the Minister of Tourism Hon. Kiwanda at the National Independence monument, who is himself part of the caravan.
Pictures we have so far received indicate that the tourism caravan excited the residents of Luweero District where they made a stop and feasted on the roadside gonja (plantain) and Muchomo (goat's meat and beef). 
According to Hon. Kiwanda the team will be touring Acholi and Lango regions. The minister was excited to be on board with the boys and was ready to feast on the northern delicacy 'Malakwong'