Controversial Maj. Gen. Matoya Kyaligonza continues to dominate talk in different circles following an incident where he slapped a traffic policewoman on duty last weekend, and not in a positive way. One of the latest public discussions of the Major General has seen Alebtong Woman MP Hon. Christine Ayo Acen brand him as a man with nothing in his trousers.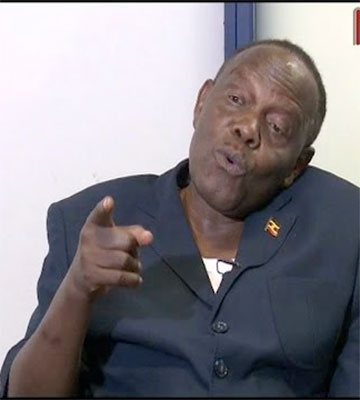 "Not all men beat women but men who beat women, when you check properly in their trouser there's nothing," the tough-talking legislator from Teso said, sending parliament into tremulous bouts of laughter.
Laughter further filled the August House as Kumi Member Of Parliament, Hon. Silas Aagon, in a bid to disapprove Hon. Ayo, tasked the woman MP to lay on the table.
"Is it in order for the honorable Member of Parliament to mention something which is unparliamentarily? Can she lay on table what she is pupporting?" Aagon said
It was Honorable Speaker Kadaga who intervened to calm the fire, clarifying that Hon. Ayo had only said 'some men' but not 'all men.'
Away from the drama, another Ongom woman legislator Joy Atim asked the Minister of Internal Affairs to arrest Maj. Gen. Kyaligonza.
"Why do you take the little cats to prison and you leave the big cat? There's nobody who is above the law in this country. Can we see the General being tried in the courts of law for brutalizing a woman in this country? " She said.