A creative mind is a beautiful thing. Celebrated media personality Brian Mulondo illustrated the truth of that statement today, as he picked up on two of the most controversial news items of the last few days to coin an amazing message to his wife Manuela Mulondo on the occasion of their seventh marriage anniversary. Mulondo particularly picked up on controversial Major General Matayo Kyaligonza's manhandling of a traffic policewoman over the weekend, as well as Attorney General Mwesigwa Rukutana's lambasting of Justice Bamugemereire's Commission of Inquiry into Land Matters when he appeared before it last week –both of which have trended widely on social media.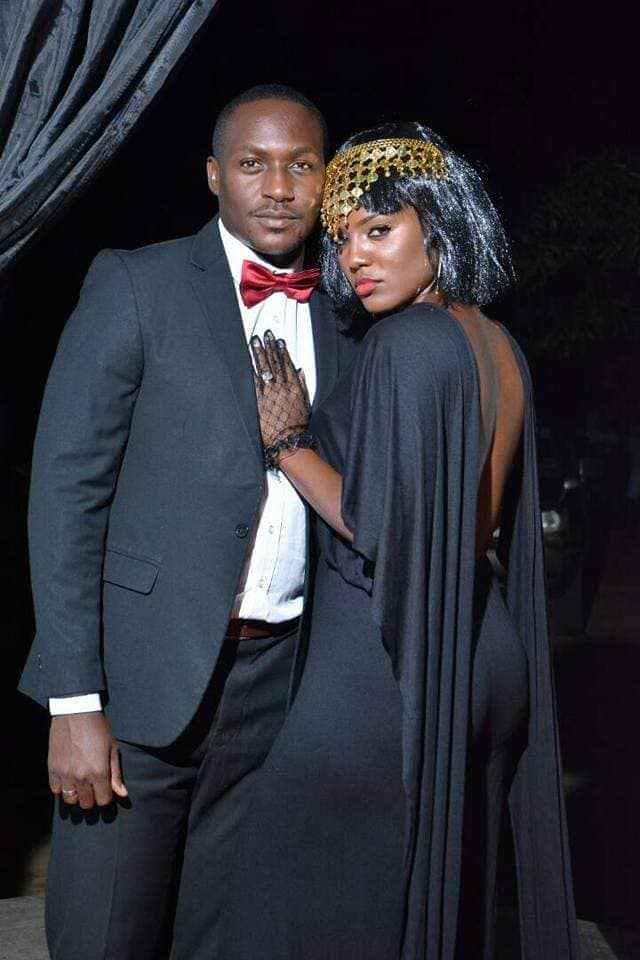 "The happiest day of my life was the day you finally became my wife, Mrs Mulondo Manuela. I feel so lucky every day to have you as my lover, wife, and best friend.
My dear wife, you are the seat belt in the roller coaster of my life, the Rukutana in my land commission and the Kyaligonza of my traffic jam 😂😂😂………………." The comical media personality posted on his Facebook wall.
The couple got married in February 2012 at Watoto church and together have two children. According to Brian, wooing Manuela was a hard paper, as she on several occasions turned him away.
Manuela also took to her social media platform to pen down a birthday and wedding anniversary message for her husband.
"14 years of friendship, 7 years of allowing me to thrive, 7 years of experiencing God's love through you ….. Thank you for supporting my dreams, staying grounded as I take risks, being my anchor in the storm, and celebrating my victories. I'm a better person because of 'the two of us'
Now onto the next 7, 14, 21, 28, 35, 42, 49, 56, 63, 70, 77, 84…….until we are toothless and can barely see each other…. When all we have left is the rhythm of our hearts as one.
Happy Birthday…… Happy Anniversary!" she posted.