Uganda's Ambassador to Burundi, Rtd. Maj. Gen. Matayo Kyaligonza has lashed back at those making him the subject of endless negative comments following the incident that involved his body guards roughing up a female traffic officer on Sunday in Seeta. The general says the people making these comments about him are simply out to tarnish his name and provoke his personality, and he reminds them of his contribution to the country before calling on them to show him some respect.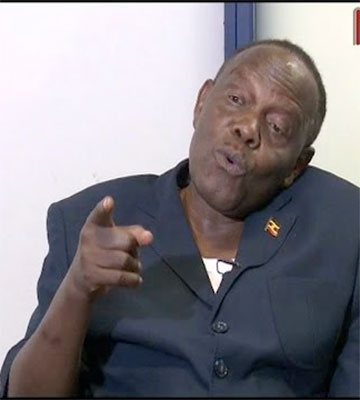 "I liberated this country," Kyaligonza said today morning. "I am the one who captured Kampala, I have liberated the whole Eastern region, up to Karamoja… I am the one who started the liberation of the Karamojong cattle wrestlers. I captured Kitgum and Gulu and then handed over to Saleh and Tinyefunza… show me some respect…don't threaten me," Kyaligonza said.
"You people are abusing the peace we fought for, but you shouldn't," Gen. Kyaligonza further said. "Today you people re abusing us and making fun of us, but must you? There's this "Bosco" song which abuses Museveni… why? Is that the way to reward him for the sacrifices he made?"
General Kyaligonza went on to express his view that actually the NRA bush war heroes and the NRM regime aren't bad like many Ugandans now want to paint them.
"We are not the worst people. Those of you who are young, your parents should tell you of what used to happen when we had really bad people in charge here. For example, why is my name being over mentioned in all this? During the old days, would you mention the name of Oyite Ojok like that? Okay, I'm also human, but we are trying to be disciplined. An army mn even goes ahead and apologizes for what happened."
General Kyaligonza also defended the guards who got involved in the scuffle with the traffic policewoman Sgt. Esther Namaganda, saying as his bodyguards they had a responsibility to come to his defence in all matters and even lay their lives down for him because that is their role as military bodyguards. He also said people shouldn't just defend the woman without realizing she also was at fault in the scuffle, and he asks why she fought back the soldiers.