A second charge against Bad Black emerged at CID Headquarters in Kibuli this afternoon, when the famed socialite and celebrity commercial sex worker who went to CID to answer charges of 'insulting President Museveni' also found ready a file charging her with failing to pay hotel bills and running away abandoning son Jonah behind in Kenya last year.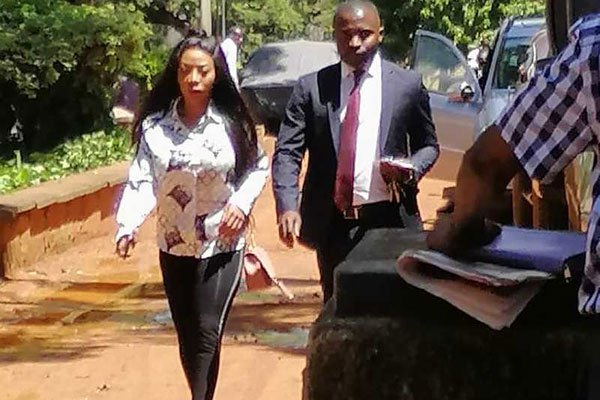 This has been revealed to Matooke Republic by sources inside CID who attended Bad Black's questioning over her abuse of President Museveni in a Facebook post last year.
The source tells Matooke Republic that Bad Black was shocked to find there were two files of different cases for her to answer to, and that she acknowledged having run away from Kenya leaving her son behind because she was out of money.
The story goes that when Bad Black failed to clear her bills in a yet-to-be-identified Nairobi hotel where she had stayed a couple of days last year, she just disappeared into thin air, leaving her son behind without anyone to take charge of him. Luckily, she had left documents with him, so he was taken to the Ugandan embassy, which transported her back to Uganda.