Local government leaders belonging to the NRM party have endorsed President Museveni, the NRM chairperson, as the sole party candidate in the 2021 presidential elections. The local government leaders have done this under their umbrella body, the National Association of Districts and Lower Local Government Councils.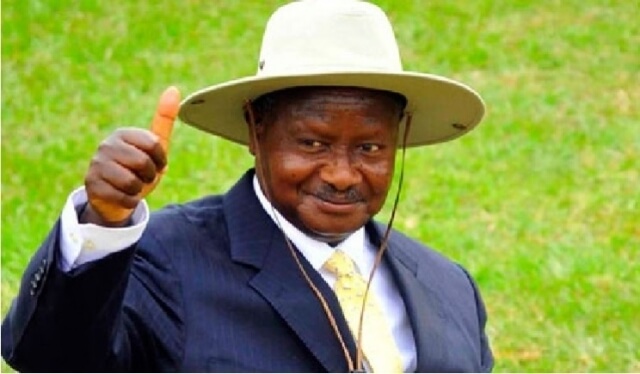 The NRM ULGA(Uganda Local Governments' Association) members last week met in Kyankwanzi and resolved to unanimously endorse Museveni as a sole candidate in the next presidential elections, and their petition was delivered to State House and to the NRM Headquarters of Plot 10 Kyadondo Road. They are to soon be presented to the President, as well as the ruling party's Central Executive Committee (CEC) and National Executive Committee (NEC). 
In endorsing him the NRM local government leaders cited among other things Mr Museveni's "visionary leadership and support to decentralisation, continued championing of peace and pan Africanism, and political stability in the country".
Their petition reads. "We, therefore, resolve thus: President Museveni accepts to stand as our sole presidential candidate in the election of 2021. We commit to mobilise and reach out to our communities to ensure that our candidate attains victory."
It is significant that this news of Museveni's endorsement as sole candidate by local government leaders came at the same time the top NRM organ, the Central Executive Committee (CEC), was holding a retreat at Chobe Safari Lodge in the Murchison Falls National Park, with preparation for the 2021 general election one of the issues on the agenda.
However, even as the local government leaders have endorsed Preisdent Museveni as sole candidate for 2021, it is the party's national delegates conference which is the sole body mandated within the NRM hierarchy to decide whether President Museveni should have a competitor or not.