It remains to be seen whether the maiden Miss Curvy Uganda pageant will survive a stillbirth, as those opposed to it raise their voices higher while the pageant's organisers reckon that it is receiving a huge turn-up in terms of prospective contestants.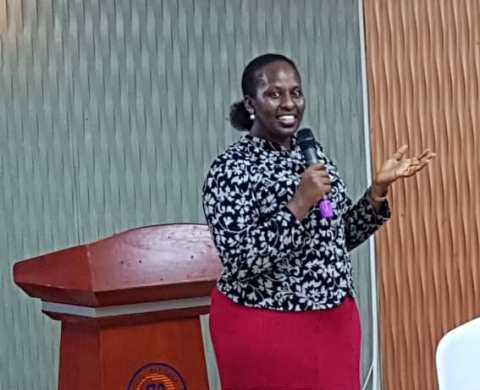 Dr Annette Kezaabu, Chairperson Pornography Control Committee, is the latest to add her voice to those opposing the pageant. She has revealed that her committee will not allow the 'buttocks competition' to go on unless the organizer extensively explain the whole idea of Miss Curvy.
Dr. though has expressed her opposition to the pageant in a rather interesting way, by first acknowledging that she is herself a curvy woman before going on to vow that she cannot see women being paraded as tourist attractions in a false gesture of giving them confidence.
"I think I fall in the bracket of curvy women, so I find it a lie when someone says that they are coming up with this Miss curvy contest to help women gain confidence in their curves," Dr. Kezaabu said, reckoning that her confidence as a curvy woman didn't come from a pageant.
The Pornography Control Committee Chairperson says her committee has a task to preserve the local cultures and for that matter they are not willing to sell their moral values to everything.