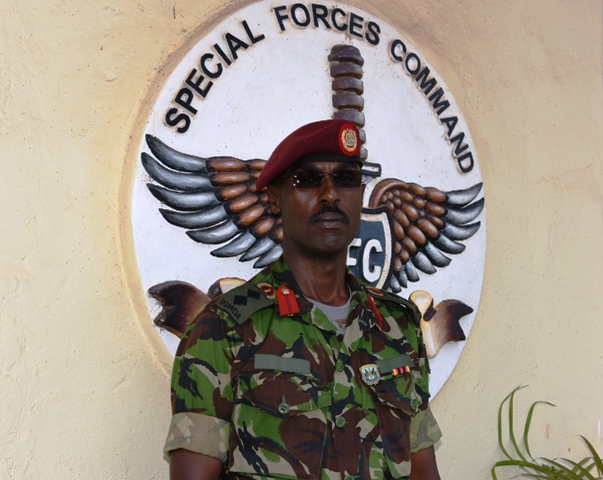 Maj Gen Don Nabasa, the commander of the presidential guard known as the Special Forces Command (SFC), has said there are external forces working against Uganda and planning to overthrow the government.
"External forces are looking and they don't want us to develop. We have the oil here, beauty of the country, stability, development and above all a precious leader. They think maybe if they get the precious leader out, there will be disorganisation. Please don't go on that path, it's a wrong path. Don't let them use you," Maj Gen Nabasa said but did not name the forces.
"They won't come physically, but if they come here, it will be the best because we are very ready for them. Unfortunately, they will not come. They will send money and people, like the ones of late being deported, to mobilise the youth because they have the manpower here and the youth are very easy to convince. Please, talk to them and they see that the stability of their country is their future," he added.
Maj Gen Nabasa made the remarks yesterday during the 38th SFC and UPDAF (Uganda People's Defence Air Force) Tarehe Sita celebrations at the 10th Battalion headquarters in Entebbe. However, the SFC commander did not specify the exact source of the external threat.
"Please, anyway, I am sorry. As I have said, I am not supposed to talk politics but since it is an army day, I think I am allowed to speak about what you may term as politics, secondly as General, I can't hide undercover at all now, time has caught up with me and I can't say, 'I will see. No no no. That is what it is'," Maj Gen Nabasa said.
He urged parents to tell their children examples of failed states due to war so that they understand the importance of keeping peace.
"You as parents go talk to your brothers, the youth who don't know how Uganda looked like 35 years ago so that they can be calm. Advise and educate the youth who are being misled. Don't fight them or use an iron hand. It will not work," Maj Gen Nabasa said.
He also urged politicians and elders to speak to the youth not to be misled by the external forces which are jealous of the country's stability.
"Talk to the people and youth to understand the stability of Uganda is their responsibility and future. Don't think of beginning a war because you don't know where the bullet will go. You are fighting people who have lethal means, how sure are you it won't begin with you?" he cautioned.