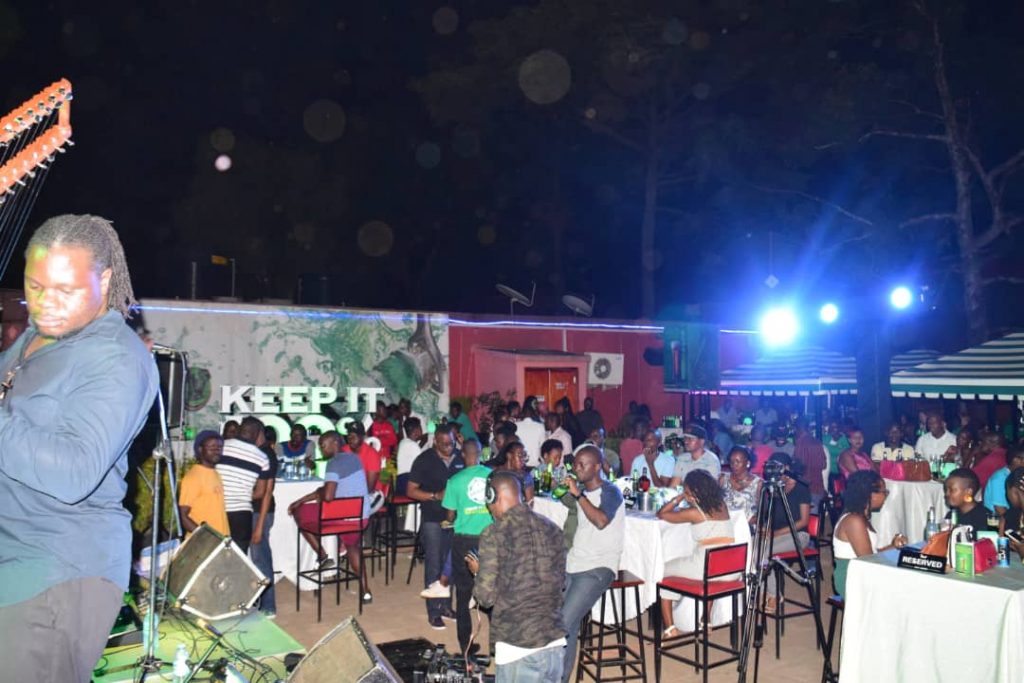 Last Saturday saw one of Uganda's leading bands, Janzi Band grace the stage at Gabz Lounge in Bugolobi. The band made of nine awesome musicians fine tuned revellers to the latest, and coolest Afro and jazz music on the return of the Tusker Malt Music Lounge.

The Tusker Malt Music Lounge had taken a short festive break after kicking off in October last year. Over 30 events have been organised for this year, for the next five months with one upcountry event scheduled for each month.

The much revered Music Lounge is an event that was started to bring together live music fans h for a night of rich soothing unique sounds. The idea behind the Tusker Malt Music Lounge is to showcase live band music within Kampala and across Uganda as revellers enjoy the rich taste of the premium beer- Tusker Malt.

Headlined by the Janzi Band, watch out for the next event as it might be in a bar near you.