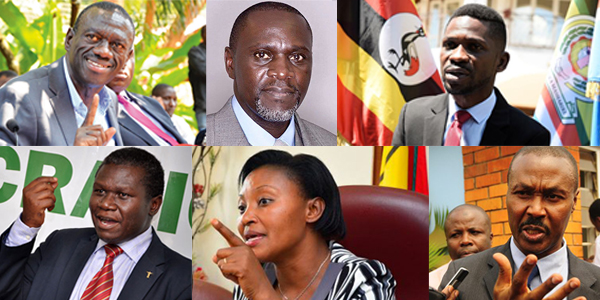 Opposition politicians have begun discussions to see how they can come to an agreement to field joint candidates in the upcoming 2021 presidential, parliamentary and Local Council elections in. So far only a section of the opposition politicians are involved in the negotiations, but these say their colleagues are going to quickly join them to make a single opposition block that can defeat President Museveni and his NRM government at the ballots.
Last weekend a conference to this purpose was held in Jinja, attended by representatives of the various opposition political parties and groupings. The conference was attended by representatives of Uganda Peoples Congress (UPC), Justice Forum (Jeema), Forum for Democratic Change (FDC) and Conservative Party (CP). Also present were those associated with the People Power movement led by Kyadondo East MP Robert Kyagulanyi alias Bobi Wine, and others for the Alliance for National Transformation (ANT) of Maj Gen (Rtd) Mugisha Muntu.
Mr Mabikke told journalists during the conference that the participants "unanimously recommended that the Opposition parties front joint candidates from presidency down to the grassroots".
Model
"We have come up with the One-to-One model. This means that if we have one candidate at presidential, parliamentary and local levels, NRM cannot defeat us. We have seen it in Jinja East, Arua (both parliamentary by-elections), Bugiri (Municipality MP elections), Kenya and the Democratic Republic of Congo," Mabikke said, attributing the failure of Opposition alliances during elections to inter-party rivalry.
It might be noted that different politicians on the opposition have over the last few months been seriously trying to make this strategy come into being, with the Democratic Party (DP) uniting forces with the Social Development Party (SDP) and the People's Development Party (PDP) of Michael Mabikke and Abed Bwanika respectively.


SDP leader Mike Mabikke and PDP leader Abed Bwanika announced their partnership with DP led by Mr Norbert Mao a few weeks ago.