Kampala– The Ministry of Tourism has added curvy and sexy Ugandan women 'who are amazing to look at' to the list of attractions to woo tourists to Uganda.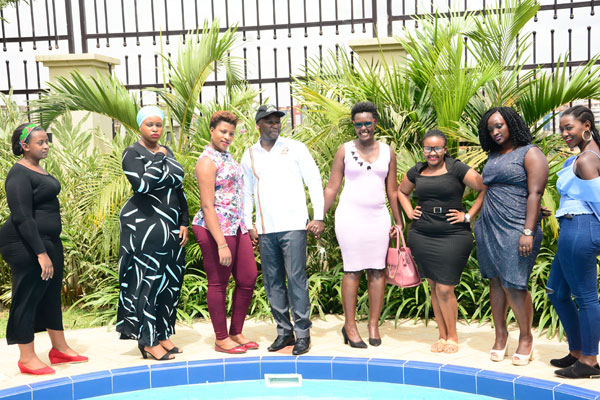 "We have naturally endowed nice looking women that are amazing to look at. Why don't we use these people as a strategy to promote our tourism industry?" Tourism Minister Godfrey Kiwanda wondered before declaring curvaceous Ugandan women a tourist attraction in the eyes of the tourism ministry/ The minister then pointed at and took pictures with a sample of the curvaceous Ugandan women he was talking about.
This was all at Mestil Hotel at a press conference to launch a new beauty pageant dubbed 'Miss Curvy Uganda,' which will have sexy curvaceous women battling it out for the crown. The finalists will be selected in June and the bootcamp finale will be held shortly after.
by TaboolaSponsored LinksYou May LikeRegistration is open! 55,000 people will win the US Green Card. Free eligibility checkU.S Green Card – Free checkHow To Learn A Language In 15 Minutes Per DayBabbelThis game will take 2019 by storm!Vikings: Free Online GameThis Little Drone Is Flying off Shelves! The Price Will Shock YouDroneXProRichest pastors in Africa 2018 – Check Out Who Is From UgandaEverydaychimp15 Cancer Causing Foods You Might Be Eating EverydayActive Feel
In the headlines