You might remember her very well if you keenly followed the Ugandan  music scene about five years ago, when she would really make news for rather crazy stunts as she struggled to make a real mark on the local dancehall scene. When she went about Kampala's night life dressed really kinkily, pulling off the most awkward dance-strokes before cameras, making lurid statements to the media, name it.
(See the wedding video below:)
But somewhere along the way she began to increasingly act less and less luridly, even becoming a mother to a girl child.
And now Margla Da Raggamuffin Gyal (real names Maria Gladys Namuleme) has made an even bolder step towards becoming more normal than ever before. Last weekend the 29-year-old married her Mzungu lover of two years in a ceremony that was kept away from the glare of the media –but still Matooke Republic managed to catch wind of it.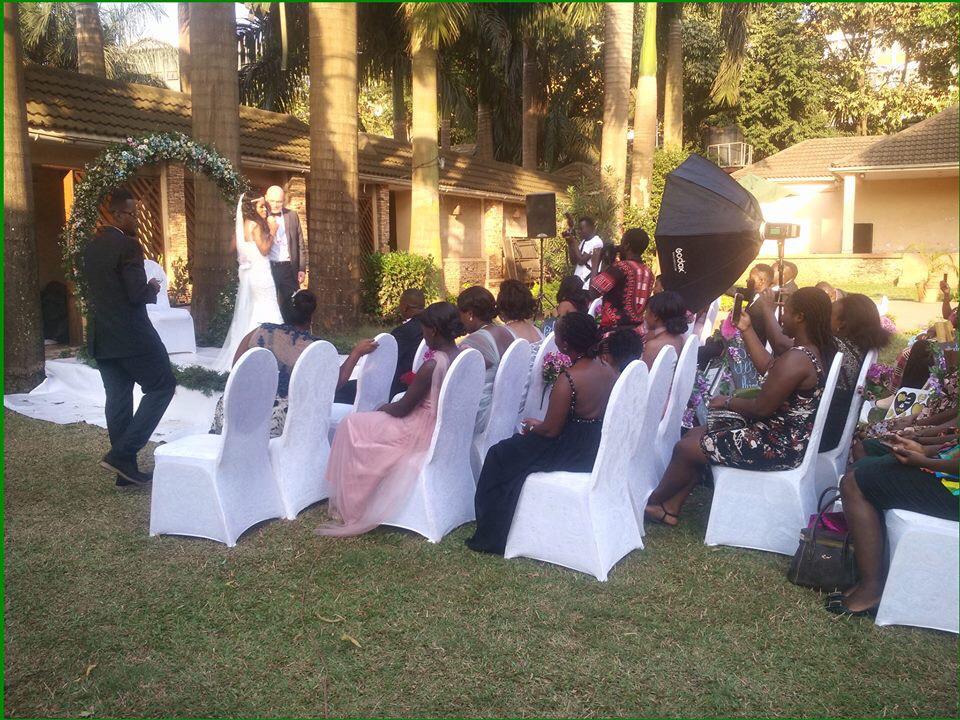 The wedding event, held in Kampala at a venue we are yet to identify, was a really small affair of no more than fifty people, and it would appear like the groom was the only white person in attendance. Sources who attended the wedding also tell us there were no bridesmaids or matron, with Margla's daughter making a one-man entourage to accompany the couple at the high-table.
Sources have also informed Matooke Republic that Margla, who now spends her days between Uganda and her Mzungu lover's country of Germany, was over-excited and at some point in the wedding shed tears of joy.