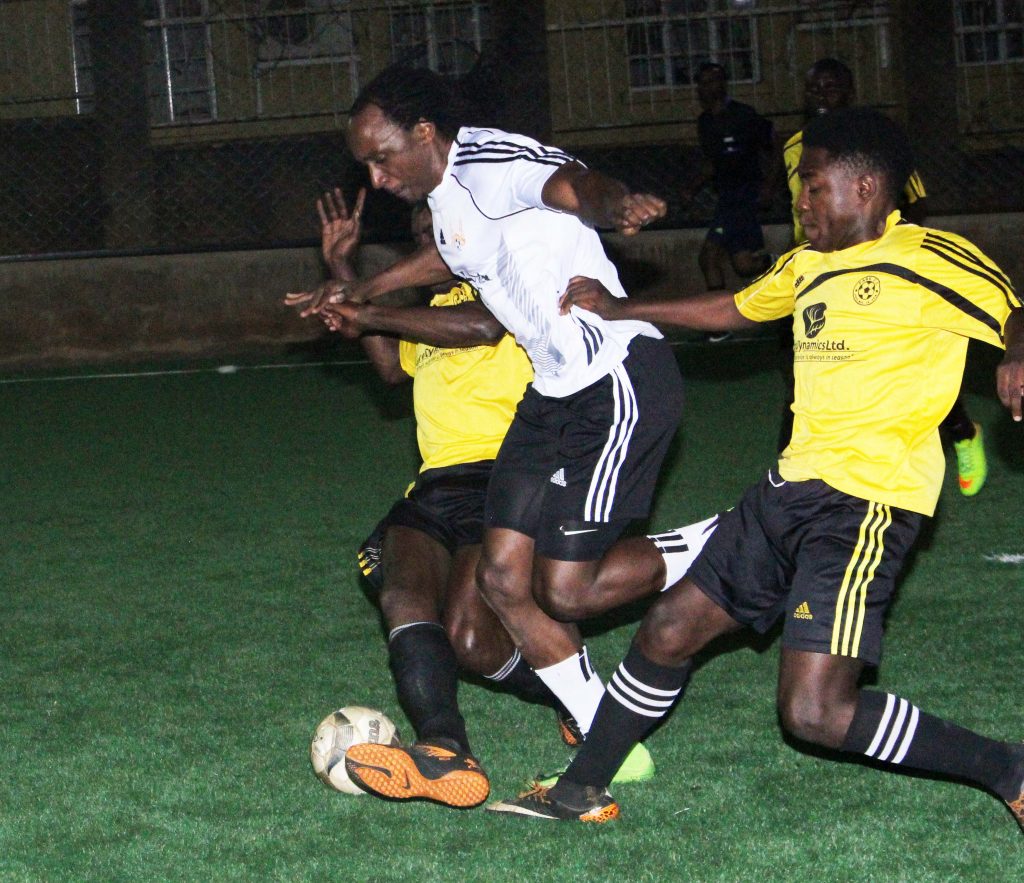 Futsal Uganda Cup knockout fixtures
Kabowa United vs Yap Stars – 6:00pm
Crown vs Luzira Thunders – 6:00pm
Yeak Kabowa vs Aidenal – 7:00pm
Equator vs Typhoon – 7:00pm
Park vs Dream – 8:00pm
Mengo City vs Elephants – 8:00pm
Sona Sports Home vs Nomad – 9:00pm
Parakeets vs Bajim – 9:00pm
The Round-of-16 of the second edition of the Futsal Uganda Cup kicks off today, Thursday January 31 2019, with 8 fixtures being played marathon at the International Futsal Court, Mengo. All the eight knockout fixtures will be played today and the winners will automatically advance to the quarter final.
This year's tournament will have fourteen league and two non-league teams vying for the cup honours.
Kabowa United vs Yap Stars and Crown vs Luzira Thunder are the ties that will open up the mouthwatering evening. An hour later, last year's losing finalist Yeak Kabowa will take to the field against Aidenal while Equator will battle Typhoon.
Maiden Futsal Super League champion Dream have their refurbished league form tested against Park who lost their last league game 3-2 to Nomad. At the same time Mengo City will play Elephants. The last fixtures of the evening will have non-league side Sona lock horns with Nomad as Parakeets play Bajim.