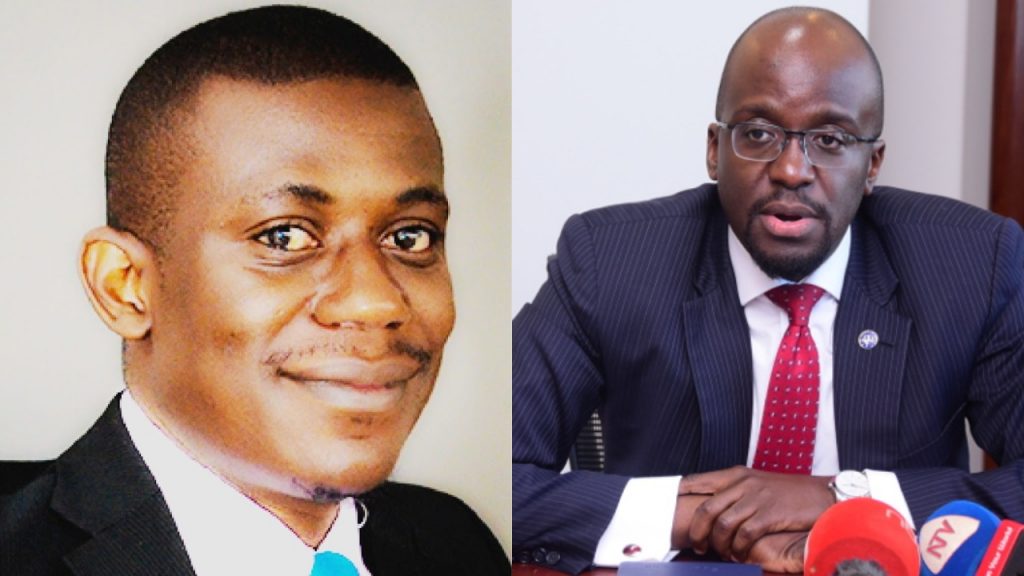 Titus Seruga, a blogger known for his stinging exposés is back at it, this time claiming that prominent lawyer David Mpanga billed DFCU Bank in an invoice marked "fake news campaign."
In the $5,000 (about Shs19m) invoice was addressed to DFCU's Head of Legal services, from Mpanga's Bowmans law firm.
The money was to be paid to AF Mpanga Advocates' DFCU account on receipt of the invoice.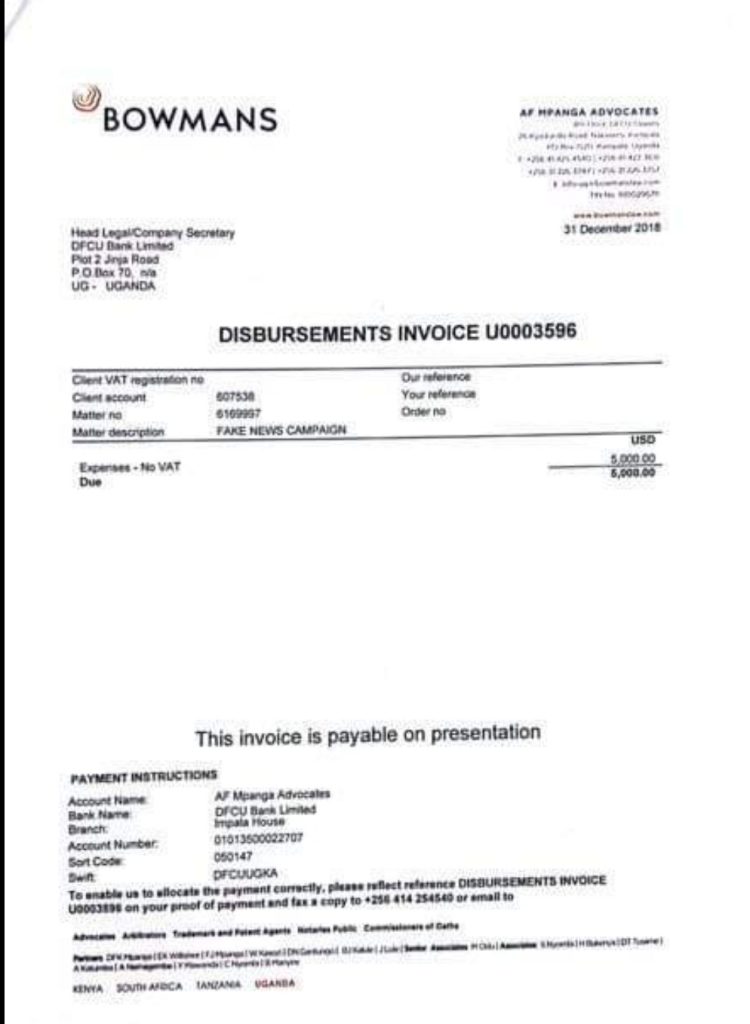 It is understood that the payment was meant to counteract bad press surrounding DFCU's takeover of Crane Bank. DFCU was in the news recently for all the wrong reasons including top staff exits, major shareholders pulling out and the Auditor  General releasing a report that indicated illegalities and possible corruption in the way they acquired Crane Bank. In deed just months after DFCU's takeover of Crane Bank, their profits shot from Shs46.2bn (December 2016) to Shs127.6bn (December 2017) indicating it was a "sweet deal."
In a bid to fight this negative press, DFCU termed the reports as fake news despite being supported by credible documents and a counter plan was hatched with some online websites trying to paint a rosy picture for DFCU.
Conflicted Mpanga in the storm
Meanwhile, in December 2017, the Commercial Court disqualified Mr Mpanga and Timothy Kanyererezi Masembe of MMAKS Advocates from representing anyone against Crane Bank as they were conflicted, having previously represented tycoon Sudhir Ruparelia a former Crane Bank shareholder. The lawyers were thrown off the Shs397bn Crane Bank and Sudhir Ruparelia's case against Bank of Uganda (BoU).
In his ruling delivered on December 21, 2017, the head of the commercial court division, Justice David Kutosi Wangutusi stated that Mpanga and Masembe acted in violation of the Advocates (Professional Conduct) regulations.
Section 4 of the regulation provides that an advocate shall not accept instructions from any person in respect of a contentious or non-contentious matter if the matter involves a former client and the advocate as a result of acting for the former client is aware of any facts which may be prejudicial to the client in that matter.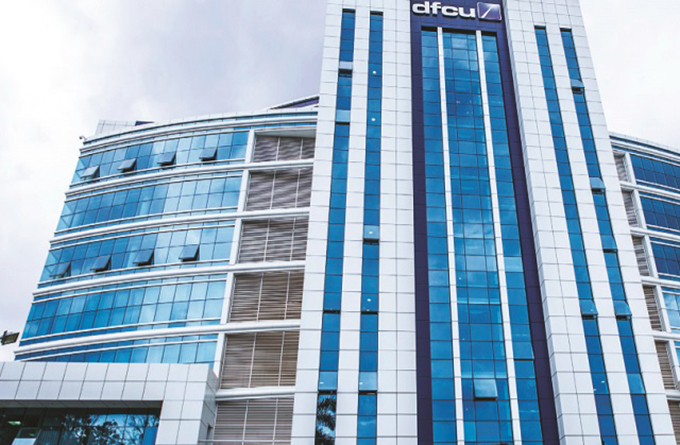 DFCU in the COSASE spotlight
As Parliament's Committee on Commissions, Statutory Authorities and State Enterprises (COSASE) winds up its BoU probe into the closure and sale of seven commercial banks, DFCU has come into the spotlight over several illegalities in the way they acquired Crane Bank in January 2017.