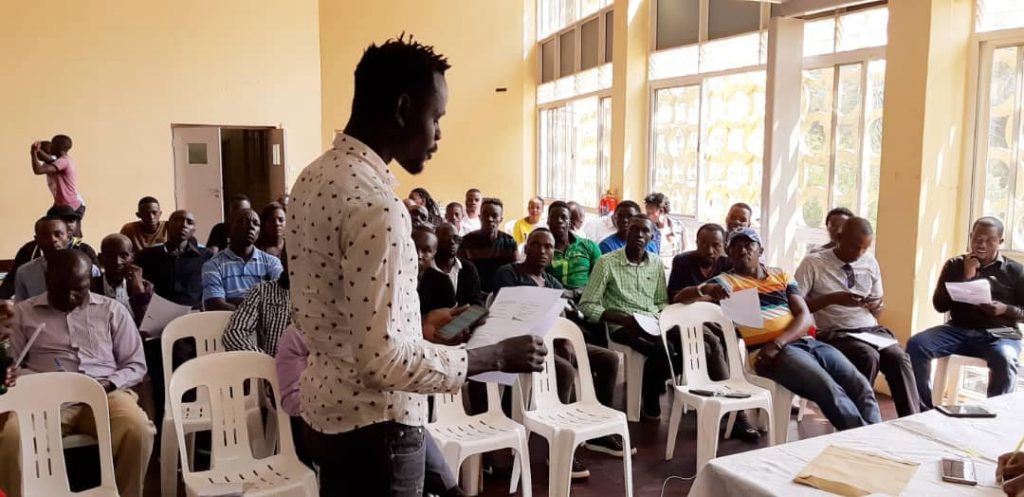 As the Kenyan entertainment industry is jubilating for being able to state their case to President Uhuru Kenyatta. The Ugandan entertainment industry is still divided.
On December 26, 2018, when Bobi Wine's Busabala show was cancelled by the government, he appealed to his colleagues in the entertainment industry to stand in solidarity with him because they would eventually also be affected. The artistes paid a deaf ear.
Shortly after the Busabala incident, the government under the Ministry of Gender, Labour and Social Development released rules and regulations to govern the Uganda entertainment industry.
The entertainers took to their social media platforms to complain about the regulations which they found to be harsh.
On Tuesday January 22, 2019, the Uganda Comedians Association led by their Chairperson Hannington Bugingo held a meeting in Green Room of the National Theatre with the Minister Peace Mutuuzo, the State Minister for Gender and Culture.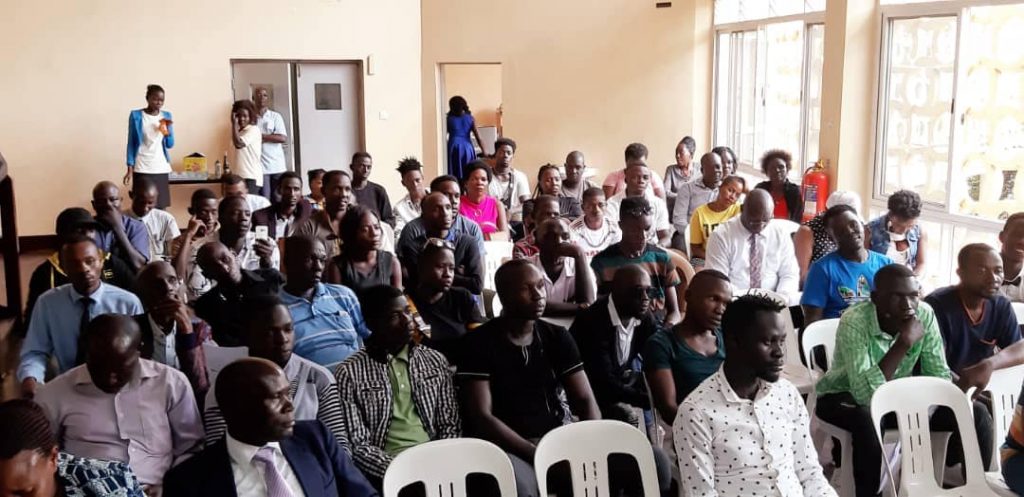 During the meeting, only comedians were given access to the room at the expense of other entertainers who are equally affected.
According to sources, other players in the creative arts who had come to be part of the meeting were left out in the cold, stranded and wondering what to do next.
According to a reliable source, the comedians had requested for their own meeting that excluded the musicians and other players in the entertainment industry.
A frustrated musician who preferred to remain anonymous lamented, "the regulations affect the whole industry as a body why should we divide ourselves?"
The musicians are now also planning to schedule a separate meeting with the Ministry of Gender, Labour and Social Development to discuss the same the same issue.