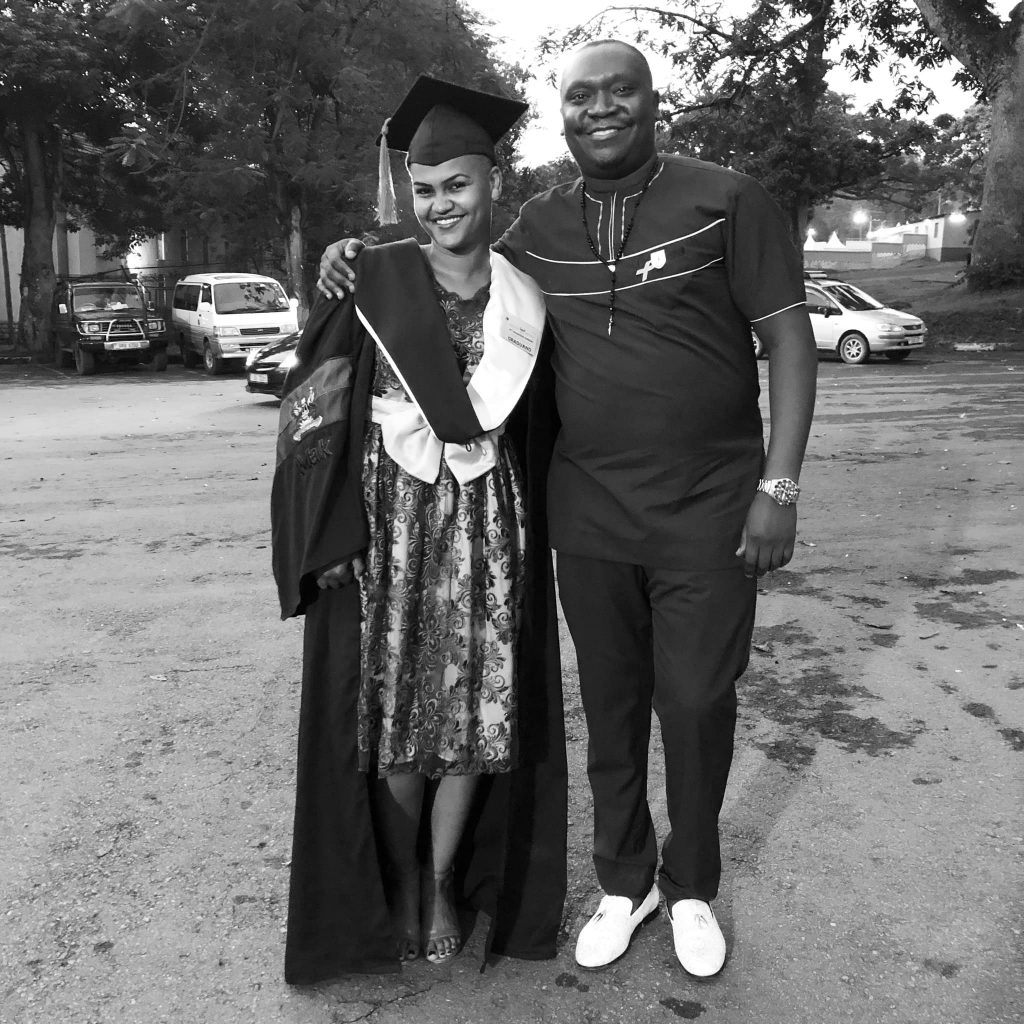 Barely weeks after Flavia Tumusiime and Andrew Kabuura walked down the aisle, another celebrity wedding upon us.
Matooke Republic has learnt that Comedian Patrick Salvado Idringi and longtime lover Daphine Frankstock are next in the line of Holy Matrimony.
After seven years of cohabiting with his baby mama, Salvado has 'manned up' and we can confirm that he has embarked on a journey to make things official.
Salvado who was all smiles when Daphine graduated with Postgraduate Degree in Procurement and Supply Chain Management has wasted no more time to put a ring on it.
During Daphine's graduation party held in Kakiri, Wakiso district over the weekend – a day that coincided with his mother-in-law's birthday, Salvado went down on one knee and popped the question amidst loud screams from guests.
Daphine helped her fiancé up and said YES before taking to social media where she thanked God for the "triple blessings" He has showered her with.