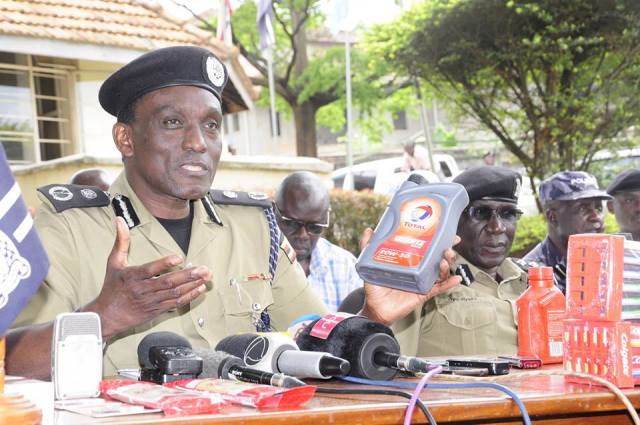 On August 31, 2018, the Uganda National Bureau of Standards (UNBS) released a list of local and imported products that were deemed harmful not only to both the consumers but also the environment.
Most of the products were cosmetics and toilet paper. UNBS said in a statement that the cosmetics which failed quality tests contained hydroquinone – a banned substance used in skin bleaching creams.
Scientific studies have confirmed that hydroquinone may have adverse effects on human heath such as damage to internal organs including the liver. Other products are antibacterial bathing (toilet soap), energy saving bulbs and the plan was that the products be seized from shelves and destroyed and the manufacturers forced to comply with the standards.
But three months down the road, there are no signs of any progress in this regard. Matooke Republic did a survey in some of the biggest supermarkets and shops in Kampala and found some of the flagged products still on sale.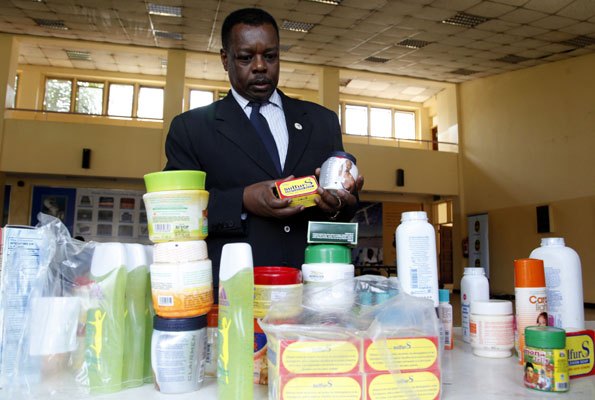 Companies such as Sure Deal and Mama Lususu continue to run adverts on televisions pushing their products – products that have been found harmful by the standards regulator while others like Piao are still manufacturing tissue paper that has been deemed harmful.
James Afeku, an office administrator at Uganda Christian University went to buy toilet paper at Wandegeya Supermarket but was amazed to find Piao Piao, an imported Chinese product on the shelf yet UNBS listed it as harmful.
"I have resorted to shopping with the UNBS list on my phone so that I avoid buying the harmful toilet soap and tissue paper," he says. Afeku further faults the government for being poor at implementing their own policies exposing Ugandans to high health risks.
"They [government] claim they are securing us using guns and what not but at the same time exposing us to cancer causing products well knowing that they are harmful. Is it really so hard to close these companies and ban the importation of some products?" he wondered.
He cited several failed campaigns such as the ban on polythene bags, ban on sachet alcohol, mandatory use of boda-boda helmets, and speed governors to prove how poor the government has been at implementing its own policies.
If the products are not sub-standard, counterfeit, then they are expired. It is common now to find packs of expired soda, bread and other domestic consumables on supermarket shelves.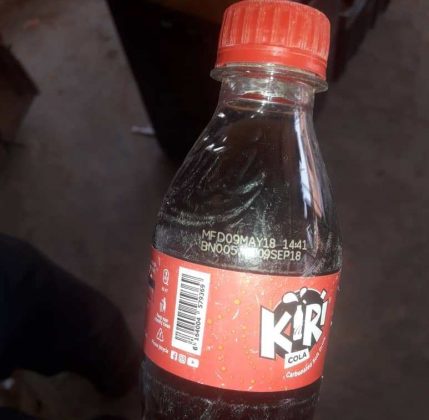 Towards the end of the year, Kiri Soda – a new player in the beverage business was on the spotlight for knowingly selling expired soda.
Barking dog?
In a space of nine months, UNBS has released the list of sub-standard products thrice; in February, May and now August. What is surprising that some companies such as Maama Lususu and Sure Deal have featured on all the lists and their products are still on sale even as you read this article.
On September 14, 2017, products from Maama Lususu were impounded from Nakasero Complex in Kampala after UNBS found that they bore its certification logo yet the body had never subjected them to testing.
When they were tested, all the products including; Lususu Family Jelly, Aunt Lususu Face Clearing Jelly and Aunt Lususu Cosmetics were found to contain mercury and hydroquinone – both cancer-causing elements.
As a result, Phiona Namawejje (Maama Lususu) was arrested and arraigned before Justice Gladys Kamasanyu of Buganda Road court on charges of wrongly using UNBS's logo and knowingly selling sub-standard products.
After getting bail, Maama Lususu appealed to President Yoweri Museveni to intervene and the matter never came up again until August 31 when her products made it to UNBS' list again. The same applies to Sure Deal cosmetic products and Luxury toilet paper.
On February 2, UNBS impounded cosmetics worth Shs300 million from Sure Deal offices in Kampala after their tested positive for hydroquinone. The company proprietor, Maria Prossy Namwanje was also subsequently arrested but later released.
Her products popular among women are still on the market albeit having the same chemical identified in February. According to Godwin Bonge Muhwezi, UNBS' head of public relations, the products are on the market because they were not banned.
"We neither banned the companies nor the products. We simply impounded them so that the manufacturers can take corrective actions on them. All we did was inform the public to avoid them until we communicate otherwise," Muhwezi told Matooke Republic.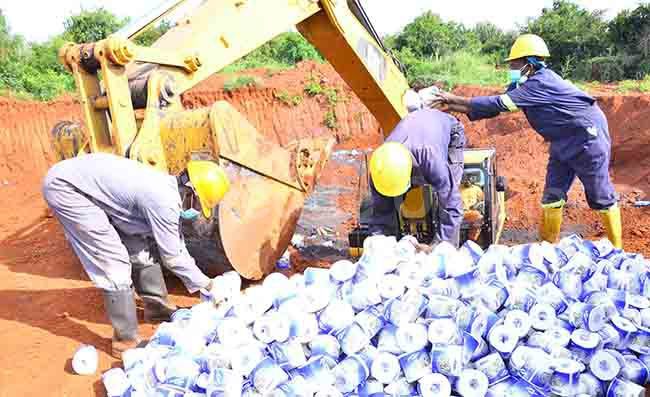 "The UNBS Market Surveillance Team has so far seized items 6.2 tonnes of assorted food items, 1.2 tonnes of cosmetics, 2,051 pieces of mattresses, 410 kgs of electrical items, and 450 kgs of toilet paper," he said before adding that "We recently destroyed more than 400 metric tonnes of substandard products worth Shs3.5 billion."
Muhwezi argued that as UNBS performs her mandate of enforcing product compliance, Ugandans also play their vigilance role and report listed products to toll free number 0800133133.
He added that UNBS has issued a new product authentication process and is issuing a distinctive mark that all manufacturers will apply for lest risk having their products impounded.