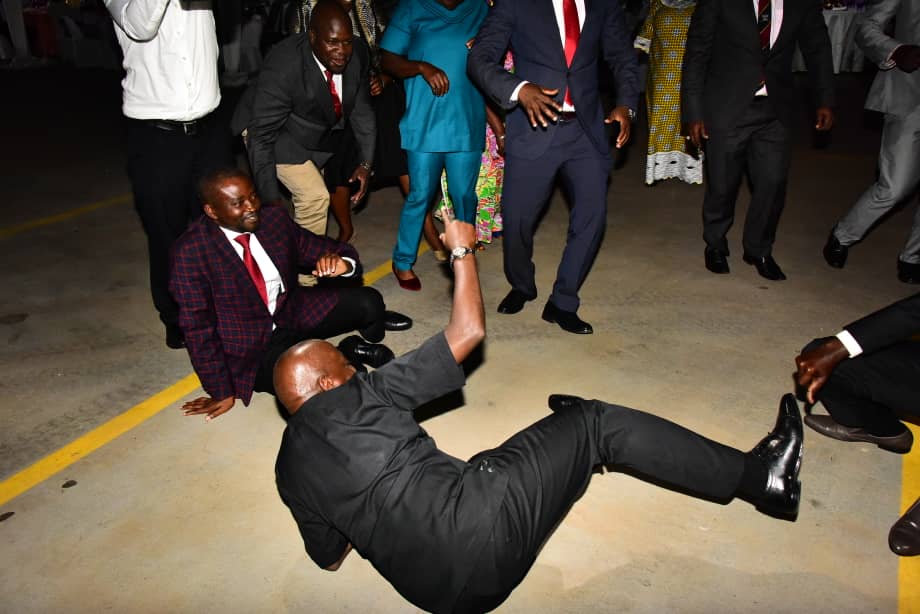 Parliament of Uganda on Thursday closed the year in spectacular fashion as the men in suits migled, laughed, ate, and danced. The highlight of the night was when the legislators – with their potbellies tried the viral malwedhe challenge.

Take a minute to imagine Gen. Moses Ali falling like a bag of weed. We'll wait!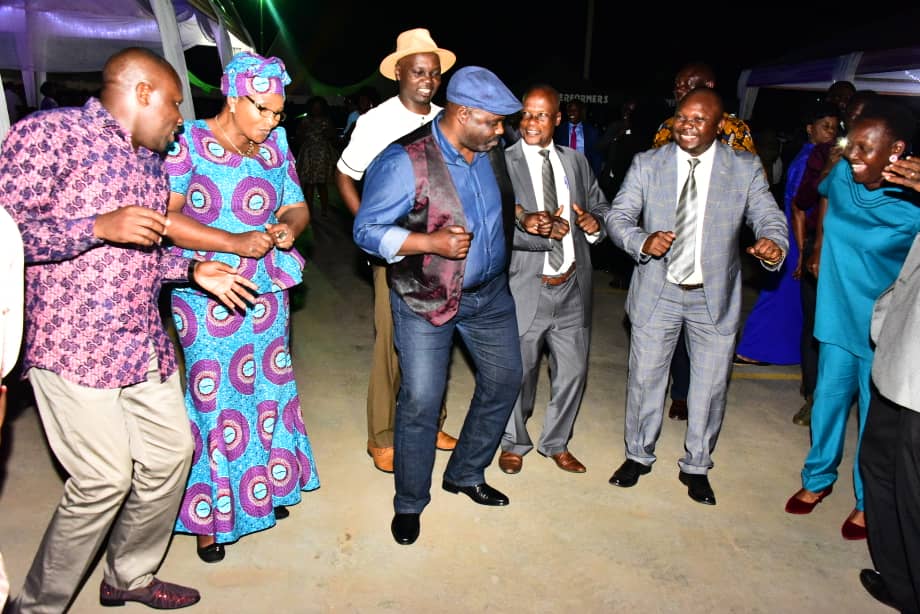 It was a great attempt though. One that will go down in Parliament history as the most defiant. Defiant because somehow, when the Uganda Police were blocking Bobi Wine's concerts on the outside, he was busy performing it on the inside. How?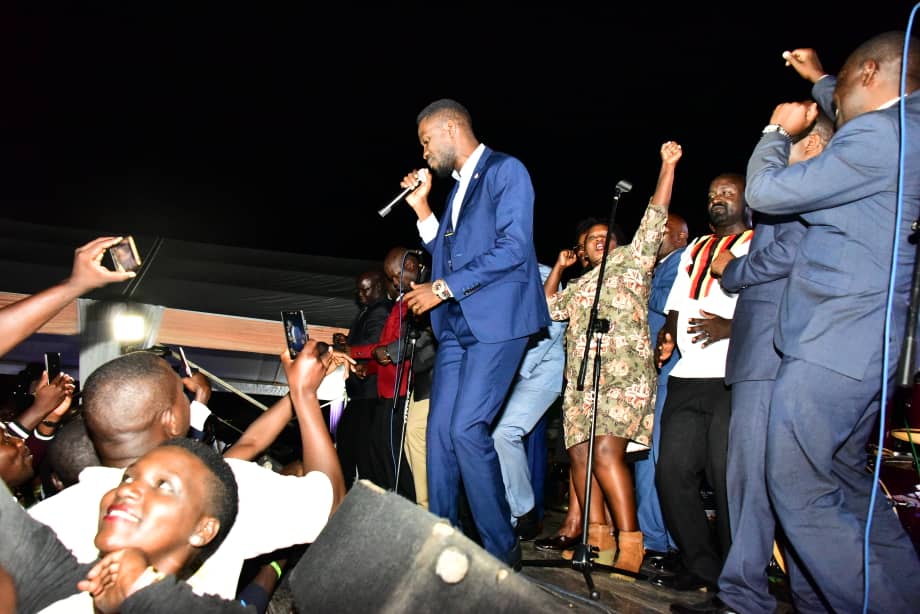 The Speaker of Parliament, Rebecca Kadaga, her Deputy Jacob Oulanyah, the Commissioners were all on their feet as the Kyadondo East MP did what he does best – entertain.
Despite passing the dreaded Mobile Money and Social Media taxes, the MPs did their best to forget 2018's woes and carry on into 2019 with joy. Call it victory or disguised shame, no star dies in their movie. The joke was not on the House but the food was.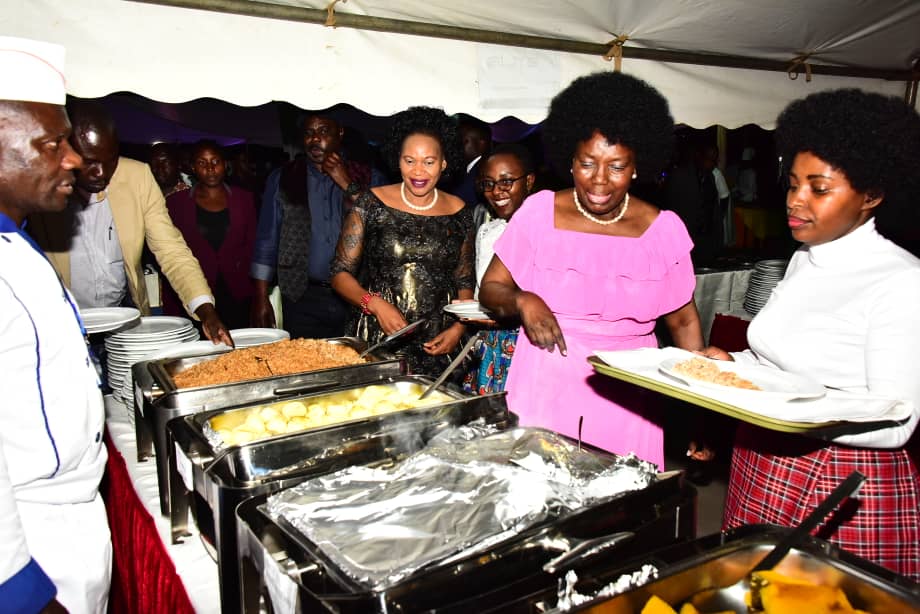 The 10th Parliament that is largely youthful showed off positive vibes, humour and creativity in delivering plays, skits, gifts and entertainment without spending a shilling hiring professionals.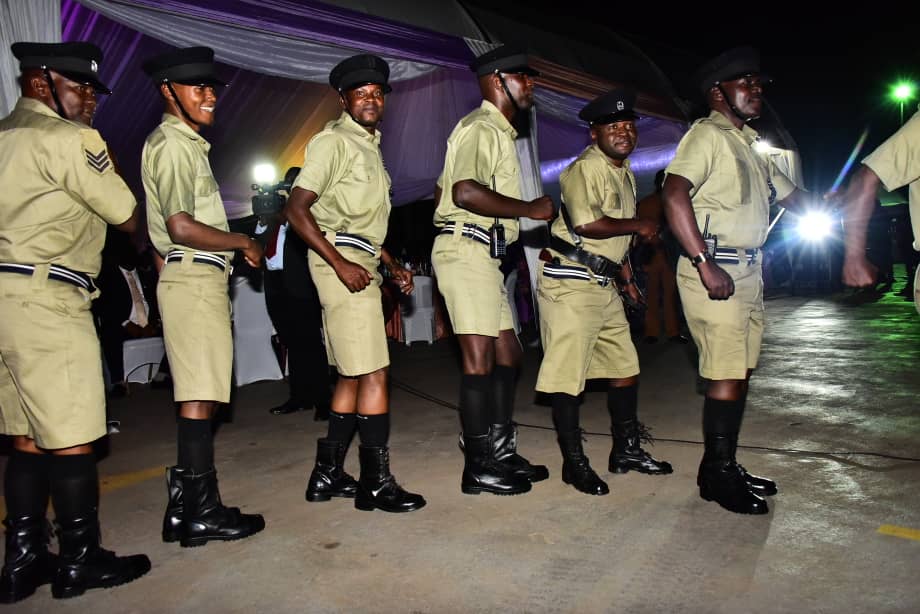 Although largely criticized in the public domain, the House achieved a lot in passing laws such as the GMO Act, halting evictions like in Lusanjja, hosted the President of Uganda twice and the Indian Prime Minister, Narendra Modi.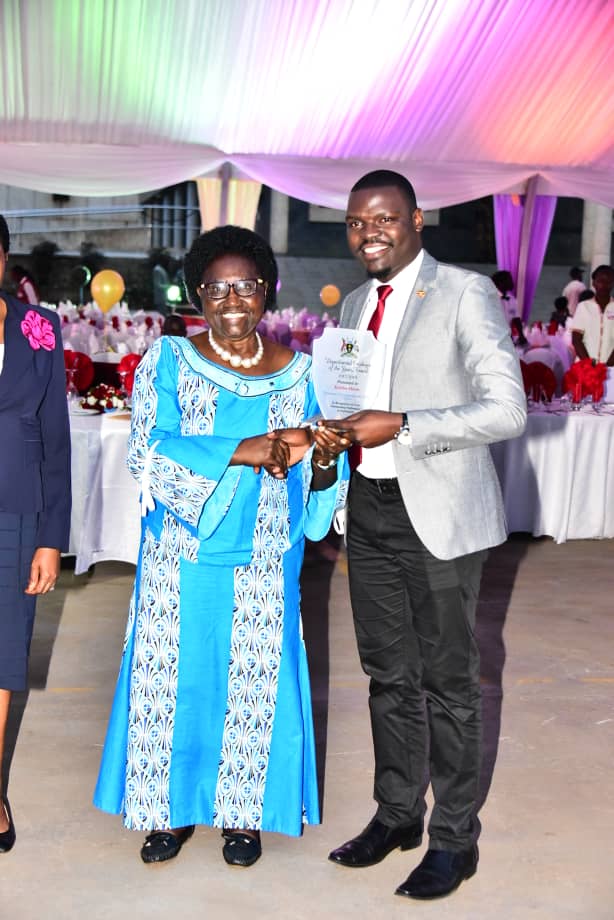 The House also halved the Mobile Money tax from 1% to 0.5%, probed the state of security in Uganda, vetted new ministers and other government officials and represented Uganda at the Inter-Parliamentary Union in Switzerland and the East African Parliamentary games in Burundi.