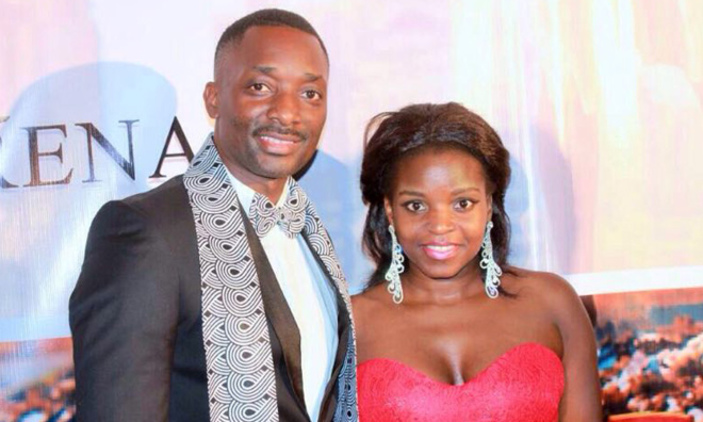 The award winning film couple, Mathew and Eleanor Nabwiso, are set to return on Television with a new Series. Popularly known for their role in the Hostel where they met, and later got married, the duo has shot back this time with a family touch.
Big winners in the Uganda Film Festival Awards 2017 , The Nabwisos own a company  which has produced quite a number of films including  a series Live your dream and a feature film Rain. Rain is a 15-time award-winning film that has gained  both local and international recognition.
#Family, their new series is making a debut on NTV Uganda this Sunday starting at 5 pm. The series revolves around family drama that happens in a family due to diverse backgrounds all ranging from  religion,tribe, work places.
The Nabwisos will be staring in the Series as Mr and Mrs Mpanga alongside Andrew Kyamagero who will be acting as Uncle Robert, Radio City's Cleopatra, Allen Komujuni and some great young talent such as Ruth Kamanzi.
According to Eleanor Nabwiso, the lead actress, the series tells a story of an average reallife family.
"As a mother, I believe most mothers and fathers will be relating to the scenarios we will be acting out. The series is going to be very eye-opening as we see the mother dealing with her teenage daughter and the little boy. All the questions mothers ask while raising children or teenagers are all answered in the series," she said.