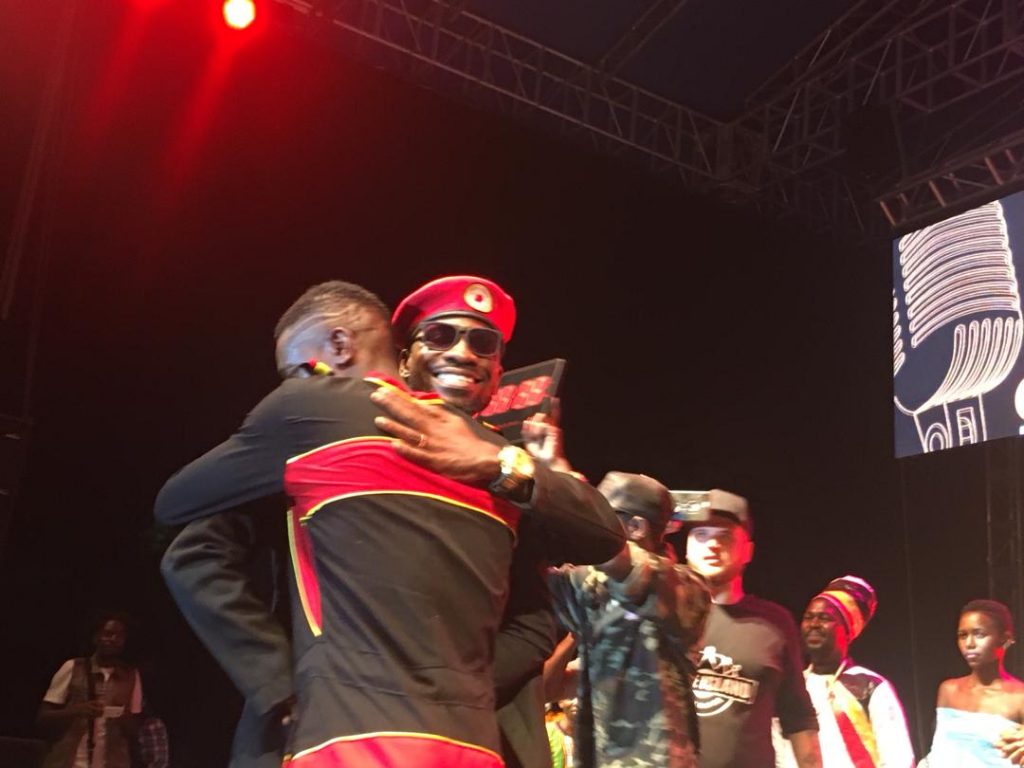 Bobi Wine and Dr Jose Chameleone were Uganda's most bitter rivals in the early 2000's. The two did not hit the sweetest keys despite enjoy considerable musical success.
But the duo have since burried the hatchet and moved on. Currently, one would say that Chameleone and Bobi Wine are best friends now.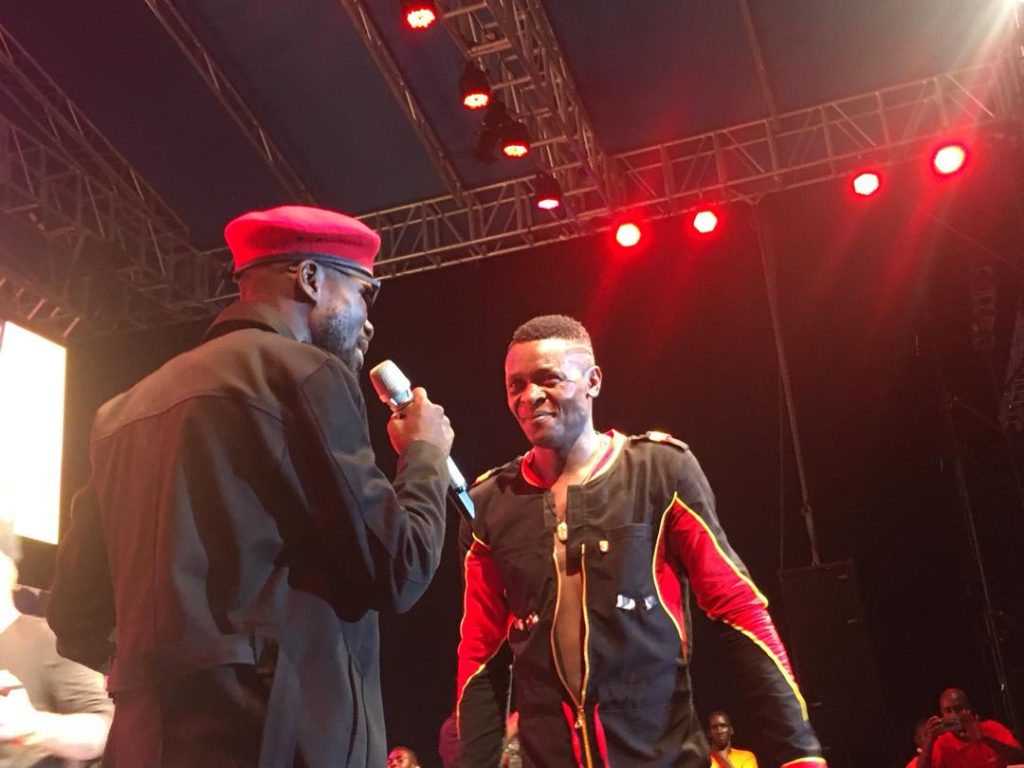 As a matter of fact, when Bobi Wine was in military detention in Arua and was badly tortured by the state security, Chameleone's care for his former rival was heart-melting.

He tweeted and posted on his Facebook on a daily basis and according to high places, the Tubonga Naawe singer even met President Museveni to plead for Bobi Wine's release.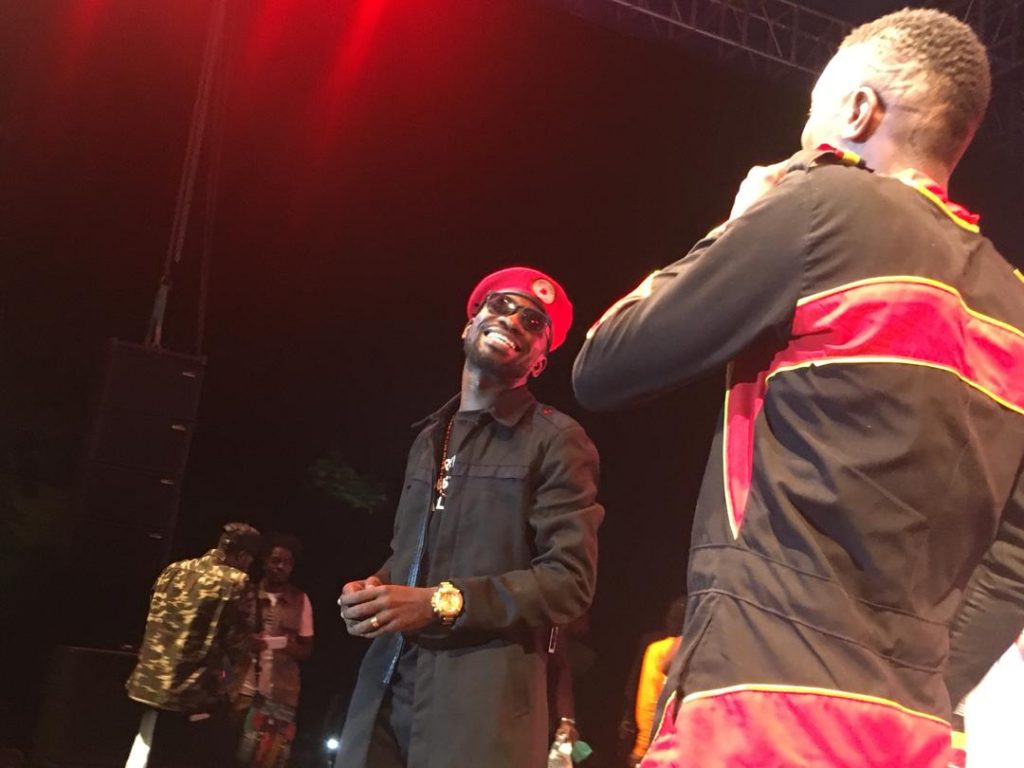 In a viral video, Chameleone while performing in Kampala even claimed to have joined People Power – Bobi Wine's new political movement that has taken Uganda by storm.
However, at his Legend Saba Saba Concert, Chameleone revealed why he left People Power to join the National Resistance Movement – again.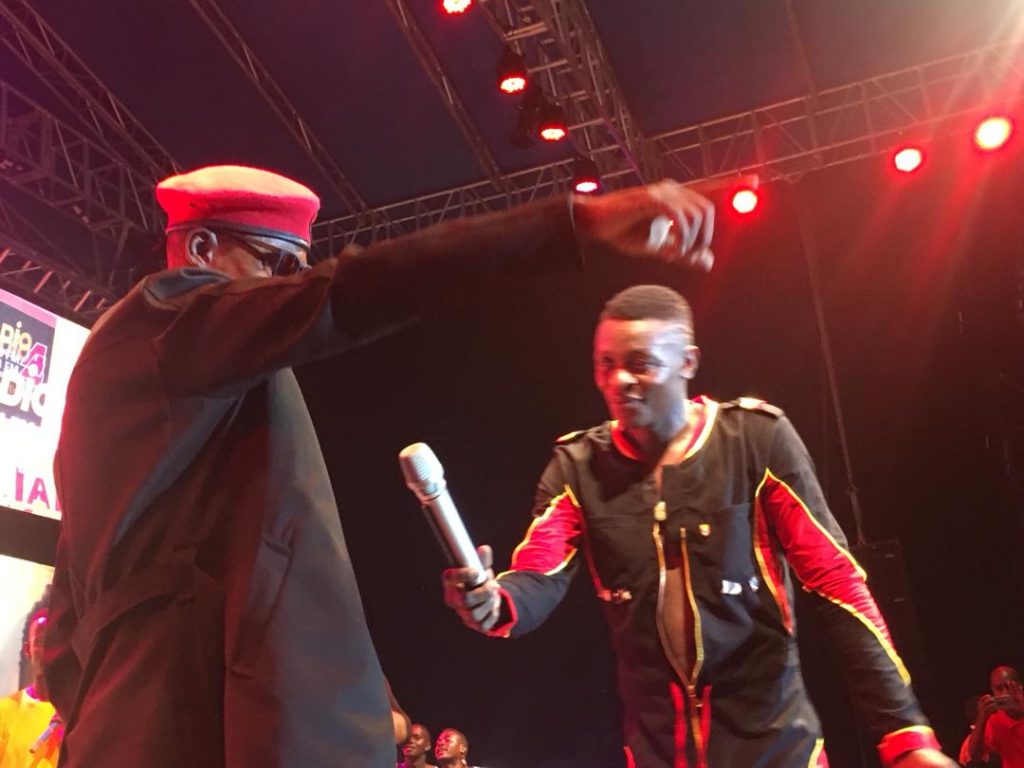 This was after Bobi Wine, who made a surprise appearance at the concert teased him in a Kyarenga mime that "One day you say you're People Power, another day you say you're Movement."
In his defence though, Chameleone joked that he left People Power because Bobi Wine refused to give him a juicy position.
Chameleone hipped praise on Bobi Wine calling him a "legend" whose contribution to the music industry will never be matched. On his part, the Kyadondo East MP praised Chameleone for remaining committed to his art and for not forgetting that friendship is always better than competition.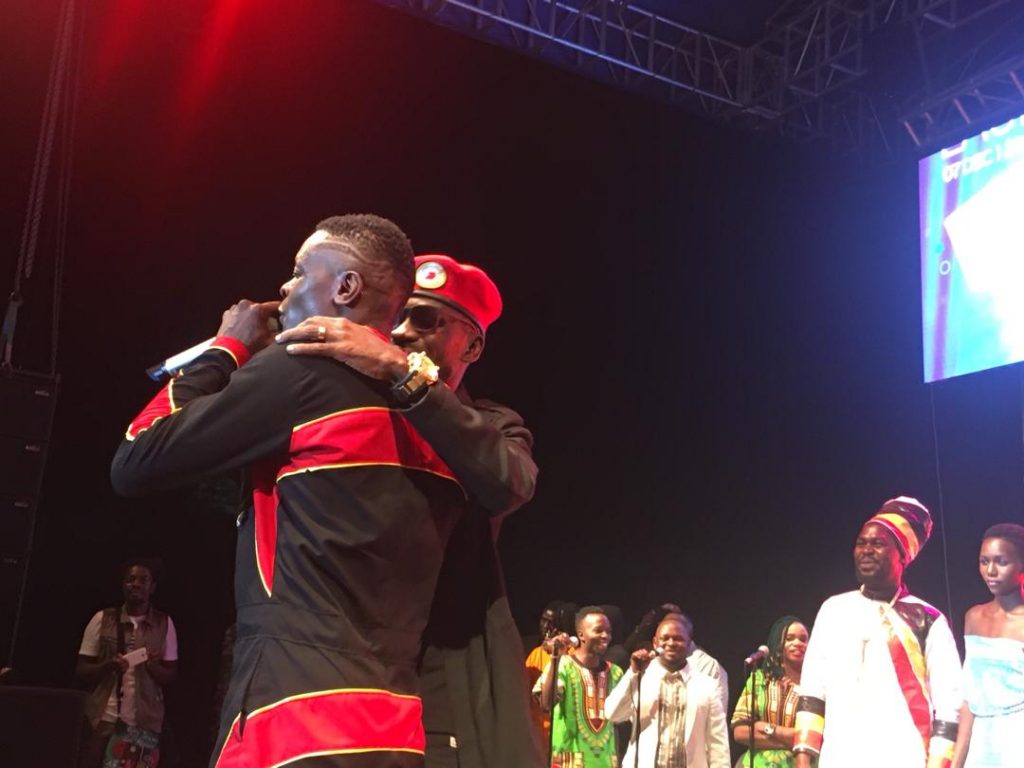 It was a moment to relic as the the two foes turned friends smiled and made merry in front of thousands of fans that have prayed for that moment for years.
In his song Ekirooto, Bobi Wine envisioned a time where he and Chameleone's families would meet, laugh, eat and sing together in joy and harmony. Guess dreams really come to pass.