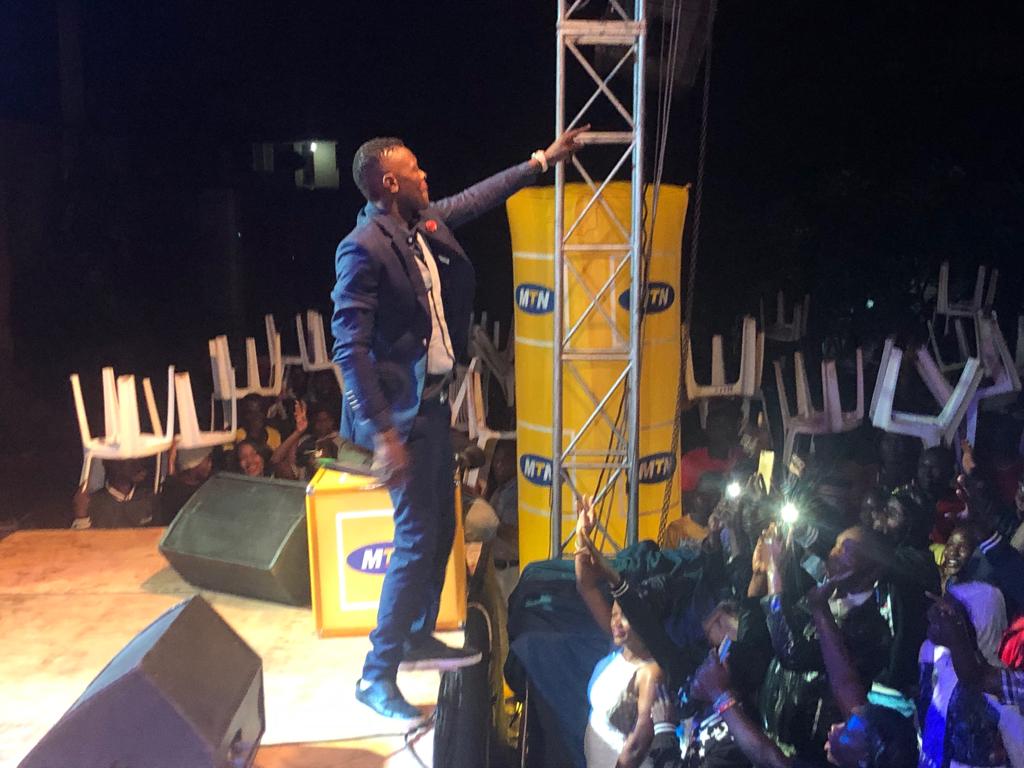 Jinja revellers withstood a heavy downpour on Saturday night to celebrate Miss Uganda, Quiin Abenakyo's new role as Miss World Africa at Legend, Jose Chameleone's Saba Saba concert.
Chameleone who after holding a successful 'Saba Saba' concert at Cricket Oval, Lugogo, headed to TransAfrica Jinja left the fans in Busoga with a night to remember.
When the heavens let loose, the fans including the VIPs resorted to using the plastic chairs as umbrellas.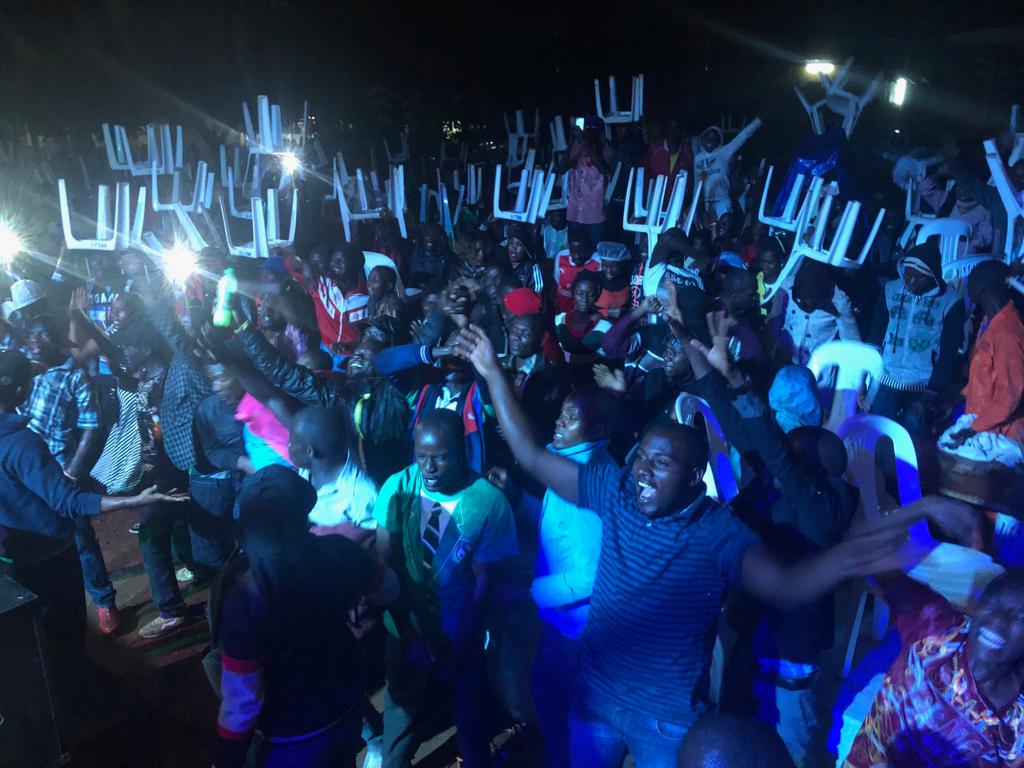 Unlike his main event at Lugogo in Kampala, the Jinja, the event saw curtain raisers perform. Team Good Music lead singer and brother to Chameleone, Pallaso was among the acts that hit the stage before the main man took charge.