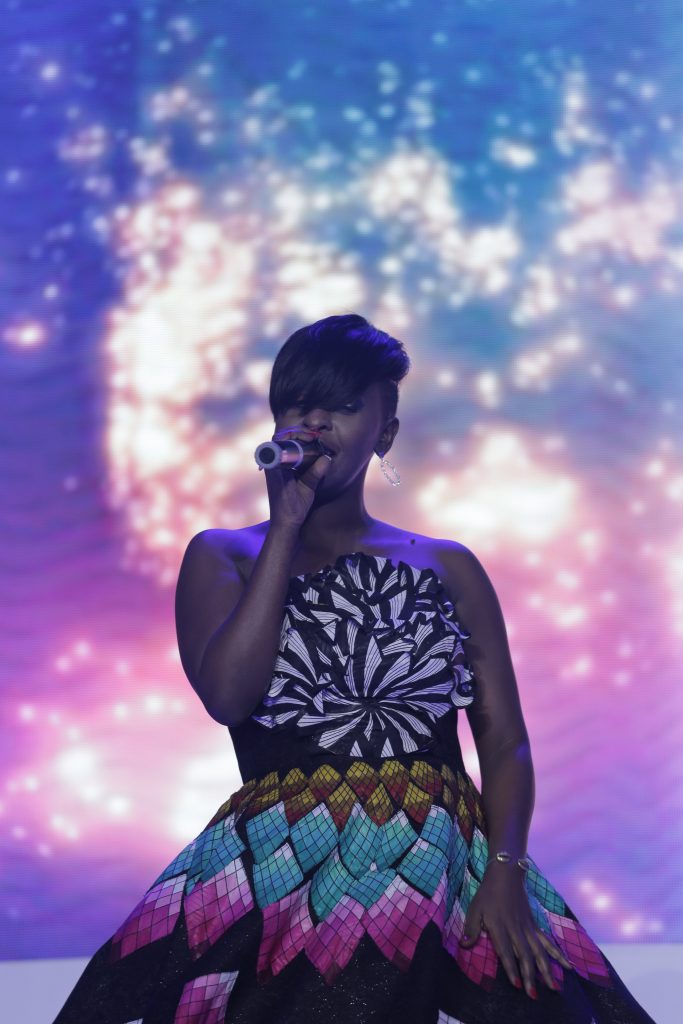 Tears of love and sorrow filled up Serena Hotel's Victoria Hall as Lillian Mbabazi, a former Blu*3 singer paid a special tribute to the fallen lover, Goodlife legend Mowzey Radio.
Lillian and Radio had a long-term affair and the two had two beautiful children together.
The songbird evoked old memories when she sang Radio's songs such as Bread and Butter, and his gospel song, Tambula Nange. She sung each song with a lot ofpassion driving the crowd into tears and excitement.
Radio passed on early this year and has been widely talked about as one who left a big gap in the music industry. A moment of silence was acknowledged for fallen fashionista Chuck Salvator.