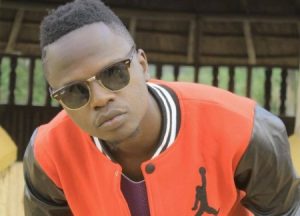 Perhaps one of the biggest music revelations of 2018, singer Chozen Becky of the Bankuza fame took the airwaves by storm!
Singing in signature love theme of a wife prepared for household duties, the song has been a big hit in the introduction and marriage ceremonies' markets. While these were all going on for her, it was not long before a better deal came her way.
Previously under the stewardship of rapper Victor Kamenyo, Chozen Becky found a new home under David Lutalo's management. This was yet another fall out between singer and manager after Andy and B2C boys parted ways.
Well, to bring you up to speed Victor Kamenyo seems serious with his newfound trade; talent management. After the short stint with Chozen Becky, he was moved on with one Flavia Mawagi.
Like in a way to get back to Becky, the new singer sings in a similar laidback way.