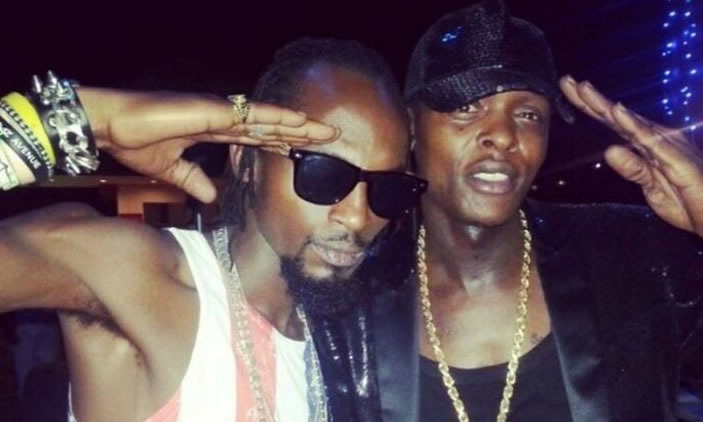 Saba Saba, quite interesting for a concert name…
Jose: Saba Saba reminds me of the time when I was born. There were canon guns at the Mutukula border at the time called Saba Saba. This time round, I am coming all out guns blazing for a whole energetic experience. You have been around the rehearsals, you have seen the energy, it is different.
Talking of the energy, during last year's rehearsals, one of the people that brought energy to this space was Radio, what it is the experience now without him?
Jose: Words can't really do justice to how much I miss Radio. The game is really not the same without him. We shall forever remember him and now, it is my role to carry on his legacy by producing the best of music I can.
What happened to the initial concert dates, did you fear Sheebah was competition?
Jose: I have done concerts, year in, year out. At times, it is only right that we let the young lights shine. It happened before with King Saha and with Aganaga but now, I and the same guys have smash hits. The industry is a garden and every flower can only blossom differently.
You have literally reached your peak of success, what next after this?
Jose: More music. Even next year, I have a concert as early as April. The industry needs me now than it needed me before. It is now time to rectify the wrong, shape what was not shaped and nurture the younger talents.
Talking of nurturing young talent, what happened to Leone Island?
Jose: Leone Island was a platform for fresh talent. I was simply the C.E.O who had his own journey to walk. I always try my best to help out other talents reach where I have reached, but only if they are willing. Leone Island will live on, at least for the right people.
You have certainly been caught up in the political crossfire, what is your relationship with Bobi Wine?
Jose: I do not want to politicize my relationship with Bobi. He is simply a brother with whom we have agreed, disagreed, fought and matured. We are brothers and we respect each other just the same way.
Do we see you stand in 2021?
Jose: I cannot put my word to that. If the need arises and I feel like I can make society better than I found it. Why not? We can only wait and see what the future holds.
Parting shot?
Saba Saba come Friday. It is all about the music, nothing else and a lot of energy and a whole different Chameleone experience. Let the Leone Island family come and be part of it.