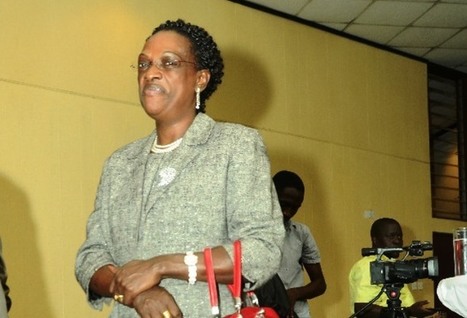 As Parliament's probe into the closure and sale of several commercial banks goes on, more and more dirt is being revealed pointing at corruption among top Bank of Uganda Officials.
At the centre of the storm is former Executive Director in Charge of Supervision Justine Bagyenda. Parliament's committee on Commissions, Statutory Authorities and State Enterprises (Cosase) has found out that Bagyenda sold Gold Trust Bank to DFCU in 2014 without consulting of the Central Bank governor.
Even more surprising is that she illegally shared confidential information about Gold Trust Bank to DFCU weeks before its closure.
MP Michael Tusiime presented a non-disclosure agreement (NDA) signed between her and DFCU boss Juma Kisaame on July 10, 2014, two weeks before Gold Trust Bank was taken over by DFCU.
The NDA gave confidential information about Gold Trust Bank to DFCU, contrary to section 40 of the BoU act that says no confidential information of a financial institution can be shared without its consent.
Bagyenda signed the NDA in her capacity as Executive Director Supervision, contrary to the BOU Act that stipulates that only the governor, deputy governor in the presence of the company secretary can sign an agreement of BoU.
The agreement was not witnessed by the company secretary. The Section 3 of BOU Act says All agreements of BOU must be witnessed by the company secretary.
As a result, DFCU officially took over Gold Trust Bank on the same day, just hours after it had been closed by Bank of Uganda.
In January 2017, it is again DFCU that took over Crane Bank, a process that was overseen by Bagyenda.
The ongoing probe is looking into seven banks including Teefe Bank (1993), International Credit Bank Ltd (1998), Greenland Bank (1999), The Co-operative Bank (1999), National Bank of Commerce (2012), Global Trust Bank (2014) and the sale of Crane Bank Ltd (2016) that was controversially sold to dfcu in January 2017.